Making Delicious Snacks When I'm Off Work
As usual, when I'm off work, I always make snacks as I discussed in previous articles (you can see it by click my profile).
On a sunny and happy Saturday, I always think about what snacks are delicious to eat but easy and don't take long to make. And while I was thinking about what kind of food I should make, my nephew suddenly said "fried cassava" or Singkong Goreng. Yes, it's quite easy to make and doesn't require a lot of ingredients.
"Isn't it seasoned to make it taste better?"
Of course, seasoned. But the seasoning is not too much a.k.a simple, just instan seasoning. Because I wanted a snack that was easy and quick to make, I didn't boil the cassava that I fried and immediately fried it.
"Isn't it hard when the cassava is eaten?"
Initially a bit hard when bitten. But when it's a bit cold, the fried cassava becomes soft. If the outside still feels hard like wood, but the inside is soft and doesn't make your teeth hurt when chewing.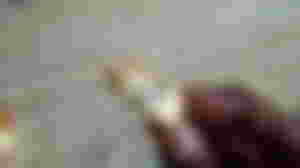 "Are fried cassava also sold like cassava chips?"
In the area where I live, there are not many fried cassava that sells it. Usually, those who sell fried cassava are only fried cassava sellers and only a few people like fried cassava. For the popularity of fried cassava in my opinion, it is not as much as cassava chips that are liked by all ages. Unlike those who like fried cassava, they are only adults who like it.
So, that's a snack that I make when I'm off work at home. For me this snack is not only delicious, but can make us full when we eat it. That's because cassava contains carbohydrates, protein and fiber.
This is suitable as a substitute for rice if you are undergoing a weight loss program or other program, as long as you don't overdo it when you consume it. How about you guys? Do you like fried cassava or do you like other cassava preparations? tell me in the comments.
Lead image from pixabay.com
All illustration image from my own capture