First Time Eating Unique Banana
Banana is one of the fruits that I like or you can say my favorite fruit. Since childhood, I really like bananas because they are more dominantly sweet.
Until now I still like bananas and sometimes I make this banana as a breakfast menu before going to work. It's very useful to just prop my stomach because in the banana content there is a source of carbohydrates that can maintain body fitness.
But, for the first time I saw a banana that had an unusual color like the bananas I often see. Bananas are usually yellow or green, but this banana is red. I asked my mom what banana is it? And my mother said it was called "Pisang Kidang" or in English Kidang banana.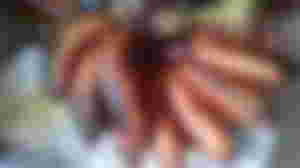 I don't know what it means, what is clear is that this banana has a very unique skin color from the bananas that I often meet. And my mother tried to buy me the banana because these bananas are very rarely sold in Kalimantan, because these bananas are mostly sold on the island of Java, my mother said. I initially thought that this banana was just an ornamental banana made of wood and painted red, but I was wrong, this is a real banana.
"What about the flesh? Is the banana flesh red too?"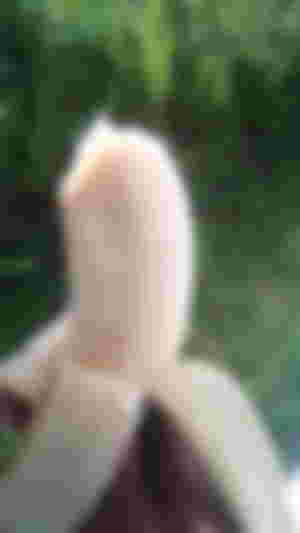 Unfortunately our guess was wrong. The flesh of this banana turns out to be exactly the same as the flesh of a banana in general. It's just that this Kidang banana has a shape which in my opinion is quite large compared to other bananas and the shape is a bit denser and the taste of this banana I can say is quite sweet and has a sour taste although it is not so dominant. I think eating just 1 or 2 will make your stomach fuller because of its size.
"Because the bananas are unique, are these bananas more expensive than other bananas?"
And that assumption is not correct. I was actually quite surprised at the price, which I thought was in the $4 or $5 range, but it turned out to be only $1. Yup, I was very surprised after hearing the price for this unique banana.
And it turns out that this banana is very useful to help launch bowel movements. it really helped me that the past few days my digestive system was quite disturbed and now my stomach feels more relieved without feeling congested.
So, how about you guys? Do you guys also have unique bananas like me? And do you like bananas too? Eating bananas can also make the body healthier.
Lead image and all illustration image from my own capture
Touch me on Noise.Cash