Conquering Uncontrollable Emotions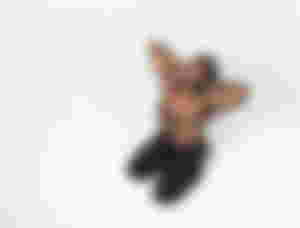 In every journey of life, we are often faced with moments that challenge our emotions. Sometimes, our emotions become like a hurricane that spirals out of control, destroying relationships with those around us and to our detriment. However, with strong awareness and determination, we can learn to contain and control these uncontrollable emotions.
The first step in conquering uncontrollable emotions is to recognize and understand them. Every emotion has a message it wants to convey to us. Feel the emotion honestly and learn what causes it. Whether it's disappointment, anger, or fear, understanding the origins of our emotions is key to controlling them.
When emotions run high, it is important to find comfort in silence. Find a quiet place and take some time for yourself. Train yourself to focus on deep breathing. Breathe in slowly and inhale the fresh air into your body, and exhale slowly. Through this process, you will experience calm which helps calm uncontrolled thoughts and emotions.
One effective way to contain uncontrollable emotions is to distract them. Find activities that can take your focus off the surging emotions. Try going for a walk in nature, listening to relaxing music, or taking up a hobby that you enjoy. By focusing on the positives, you can give yourself time to cool off uncontrollable emotions.
Self-awareness is an important skill in controlling emotions. Try to be objectively aware of your thoughts and feelings, without judging or judging. When you feel uncontrollable emotions creeping up on you, don't rush into action. Give yourself a chance to reflect and evaluate the appropriate reaction. By increasing self-awareness, you can choose better responses to challenging situations.
No one can overcome uncontrollable emotions alone. Building positive social support is an important step in dealing with strong emotions. Find people nearby you can trust and share your experiences with them. Discussing your emotions and feelings with others can help you relieve some of the pressure you're feeling. Don't hesitate to seek help from an expert if you feel the need.
A Journey to Control Your Emotions
Controlling uncontrolled emotions is not an easy task. It is a journey that requires patience and persistence. But with a strong determination and commitment to growth, we can learn to deal with those emotions better. Through recognition, calm, distraction, self-awareness, and social support, we can achieve a more serene and meaningful life.
so, Restraining and controlling uncontrollable emotions is important in our life. With self-awareness, practicing calm, distraction, self-awareness, and social support, we can learn to deal with our emotions better. It's a journey that takes time, patience, and commitment. By controlling our emotions, we can create a calmer and more meaningful life.
Lead image and illustration image from pixabay.com and Unsplash