Benefits Of Steamed Bananas For The Body
Do you like bananas? Or do you really like bananas? If you ask me, I'm a big fan of bananas. I have loved bananas since I was little. Yes, I was once called "monkey" because I love eating bananas, LOL. But, have you ever eaten steamed bananas?
Steamed bananas for me are a very easy and delicious breakfast menu. Not only for breakfast, this steamed banana can also be used as a snack while relaxing at home while accompanied by a cup of coffee or tea.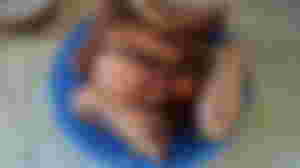 "What kind of banana are you steaming?"
The type of banana that I steam is called Pisang Kepok, but in my city it is often called Pisang Sanggar. This type of banana is mostly sold, whether it's a market, fruit shop, or on the roadside, there are a lot of bananas that sell this type of banana.
"What about the characteristics of the banana? And is it very sweet?"
The characteristics of this Kepok Banana are different from the bananas you usually eat. The bananas that you usually see and eat have a slightly curved shape and are slightly long. While this Kepok Banana has a shape that can vary, such as triangular, rectangular, or round. and for the taste of this banana, different from the usual banana which has a sweet taste, this banana tends to be a bit sour. even though it's been steamed, the sour taste is still felt.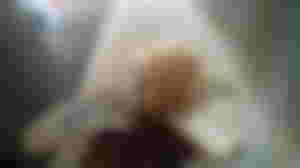 "Then, what are the benefits for our bodies?"
For those of you who often experience digestive problems, regularly eating bananas is highly recommended by steaming. Because the texture of the steamed banana is very soft and can be digested easily. The fiber in bananas can also help the digestive system get rid of the waste dregs in the intestines.
At first I didn't know that steamed bananas could help lower blood pressure and I got this information from the doctor while accompanying my mother when she went to the clinic for a check-up.
Doctors explain that there is a high potassium content in steamed bananas and that it can help maintain healthy blood pressure. With controlled blood pressure levels, the risk of heart disease and stroke can be prevented.
I only found out about this benefit when I watched a talk show on TV that it was said that consuming steamed bananas can prevent stress. Because in the content of steamed bananas there is something called pectin and potassium compounds that reduce stress levels and even gradually eliminate them.
So, those are some of the benefits that I know when we consume steamed bananas. Besides being able to be eaten directly like other fruits, bananas can also be steamed if you want to find better benefits.
Do you like steamed bananas? Or you don't like it for some reason? Tell me in the comments.
Lead image from pixabay.com
All illustration image from my own capture