Benefits Of Old Coconut Water For The Body
This morning, my mom and I went shopping for kitchen needs and all the groceries for today. When I was about to go home, my mom remembered that it had been a long time since I drank coconut water. So we went to a grated coconut seller not far from the market to ask for some old coconut water. It's not really hard to find old coconut water, because there are many sellers of grated coconut. My mom said, there are so many benefits that we get from old coconut water for our bodies if we drink it.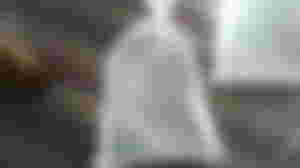 " Then, are the benefits of old coconut water different from young coconut water? "
Actually, the benefits of old coconut water and young coconut are the same and equally healthy. It's just that the difference is, old coconut water tends to be less than young coconut water and the taste is not as sweet as young coconut water that we usually drink. This is perfect for those of you who don't really like sweet drinks, old coconut water is the solution.
And the benefits of old coconut water itself are various, including:
For those of you who are currently trying to find an alternative to lowering high blood pressure other than doctor drugs, old coconut water is the solution. Old coconut water can lower your high blood pressure if consumed properly.
In addition, the content of aged coconut water which is high in potassium and low in sodium also plays an important role in offering this one benefit.
My mom, who also happens to be a diabetic, said that old coconut water is also good for lowering blood sugar levels. The doctor who once examined my mother also explained that there are many combinations of nutrients in it that can increase insulin sensitivity and thus help lower high blood sugar levels.
Surely you already know that young coconut water and old coconut can be used as an antidote to toxins in the body. Old coconut water can also be used as an antidote when you have drug poisoning, food and drink poisoning, or other poisoning by consuming it.
Of course, many have tried this method and the effect is quite quickly reduced if you drink coconut water immediately so that the toxins in the body do not spread widely.
Another benefit of this old coconut is very good for improving heart health. Why is that? Coconut water does not contain fat and cholesterol so it can help increase the amount of good cholesterol and reduce the amount of bad cholesterol and protect the heart.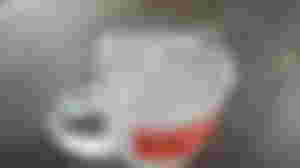 Consuming old coconut water is also beneficial for lowering the risk of heart disease. Because coconut water contains anti-platelet and anti-inflammatory properties. This means that coconut water can help reduce plaque formation and improve blood circulation. And this is good for consumption for people who are elderly and young people can also consume old coconut water to avoid the risk of heart disease.
So, those are some of the benefits of coconut water that are good for the body. Actually there are many other benefits that are good for our bodies such as relieving headaches, can maintain endurance, and can be used as a natural drink after exercise.
As long as it is consumed properly, old coconut water will be very beneficial for the body. Because coconut water also has side effects that are not good for the body if you consume it in excess.