Why wear a mask even after Corona is gone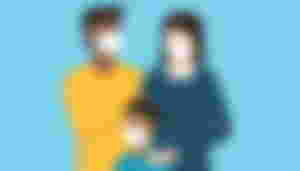 For most people, masks are the only way to prevent corona. That's why maybe as many people used masks in 2020-21, not as many people are doing it in 2022. No, not based on any survey. But those who go out regularly will realize the truth of this sentence. But there is no way to deny the necessity of wearing a mask even if the corona vaccine is given.
In addition to the coronavirus, various germs can enter our body with breathing, a quality mask can also block them. Even if the rate of corona infection decreases, it is really necessary to maintain the good habits developed during the epidemic. As the person wearing the mask can survive from various germs, the people around him also get protection. Because, the mask is blocking the germs that could spread in the air through his own breathing. That is, both parties are getting protection from the welfare of the mask. Everyone therefore needs to wear a mask. Then everyone will be protected from germs spread from others. There is no chance to understand who is carrying germs without their knowledge. Everyone must be aware of that. It is necessary to wear a mask at work or in the chat with friends.
* Wearing a mask protects the facial skin from external dust.
* Wearing a mask can save you from the stench from garbage on the streets.
*If flying flies or dirt thrown from the top floor of a multi-storey building comes in contact with the mouth, naturally one has to be in a very uncomfortable situation. Having a mask will at least protect the nose and mouth from direct contact with them. Apart from that, there is an opportunity to easily change the mask if it gets dirty.