Hours after the twin attacks on Kabul airport, rescue work for Afghans, including foreigners, has resumed.
The bomber struck shortly after noon in front of a crowd gathered at the Hamid Karzai International Airport to flee Afghanistan after the Taliban seized control of the capital, Kabul, a week and a half ago.
A senior health official in Kabul told the BBC that 90 people had been killed and 150 injured in the attack outside the airport.
Correspondents say hospitals in Kabul are overflowing with injured people. Doctors and nurses worked all night to treat them. Hospital manpower has also dwindled since the Taliban took power.
The Pentagon says 13 of its soldiers were killed.
Hours before the attack, the governments of Western countries, including the United States, warned of a terrorist attack on Kabul airport and advised their citizens to stay away from the airport.
The Islamic State group's Afghanistan branch has claimed responsibility for the attack.
The US president has promised to find the attackers.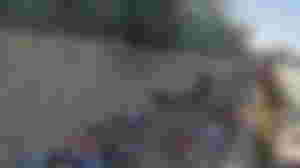 The United States has resumed operations to rescue people from Kabul airport following the attack on Friday. That is why they do not have much time. According to an agreement reached with the Taliban, foreign troops must be withdrawn by August 31.
Republican leaders have been sharply critical of President Biden over the airport attack.
Nathan Sales, an anti-terrorism expert and special envoy to President Trump's administration, said U.S. troops should take control of the area around Kabul airport as soon as possible to prevent further attacks.
"It is unacceptable for the United States or any other civilized country to rely on the Taliban for security," he said.
He says President Biden also needs to think about the August 31 deadline.
"We need a military presence there until every American is brought in from Afghanistan," he said.
British Defense Secretary Ben Wallace says Britain has also begun final work to rescue people from Kabul. He said about a thousand people could be evacuated today, Friday.
He said some British military equipment would be destroyed or left behind to make more space on the plane.
He said the rescue operation was just a few hours away and the sad thing was that not everyone could be brought in.
The White House said Thursday that more than 95,000 people had been evacuated from Afghanistan since the Taliban took control of Kabul.
Several countries have already announced the end of their rescue operations. They include Canada, the Netherlands and Denmark.
The United States says its rescue operation will continue until next Tuesday.