3 Months in Blogging Industry.
Actually, isn't 3 months anymore it should be 10 months. But, you know what happened that's why I celebrating 3 months today. Even though that's what happened, why not celebrate? Even though I experienced a lot of trials here. The best thing is I continued writing and I didn't give up. Also, many people helps me to push and to continue writing. That is one thing I am thankful with, that their support and motivations really push me to do so. Even though sometimes we felt so unmotivated to write but we should not stop writing. Yes, it's okay to take some rest, if we feel that it's not healthy anymore. Who knows? That I would excel in this kind of industry. That I can write in english. Anyway, there is nothing wrong in trying.
Today, let me celebrate together with the list of my accomplishments and Achievements.
Yes, I admit that some of my articles is not originally written by me, and pardon me for doing that. I learned my lesson and I will do my best to write in my own. I just want to thank those writers who remind me to write my own content. Let's not be ashamed, if someone is correcting us. Instead, treat it as they care and loved for us. They are only concern with us.

Moreover, my blogging journey here is not easy. I think all of us has been trying hard to make our own content unique. Sometimes, our mind don't have any topic to write. One lesson that I learned that it is okay to write even though it is 3 minutes reading time. Just pray that your article will be rewarded randomly. Just what I observed, Random Rewarder is really a random. But, most of all his reward is random on those topic about crypto related, specially about Bitcoin Cash.

I hope and pray that we will write more articles. More stories to share and lessons in life to share. Let us help each other by correcting our wrongdoings in a good way.
As I observed in the past days and week, there are user who unsubscribe in me. But, they aren't matter. The most matters are those people who are truly believing in me. The people that I confidently knew that they are true. Because, there are writers who are insecure. Mostly, if they are seeing that rusty is always visiting you. I hope that this kind of toxic attitude will end. Why not, let us be happy with our co-writers that they are rewarded by Rusty. We are all equal because sometimes we also experienced the blessings of Random Rewarder. To 159 Subscribers who believe in me, thank you so much. We are like vlogger also just like YouTube content creators. We have audience but the good thing they also a writer.

They have a lot of say when you're doing good. And, they have a lot of say when you're doing bad. Better listen to the one that matters. -Ponggay Gaston
Honestly, most of us we treat our co-writers as a family. And, I am thankful because there are people who have genuine heart. Who are willing to help. I think most of us here started from scratches until our accounts got monetized. The community is indeed healthy and it is worth it to stay in this community. Who help you to be improved in life. I mean, we are all the same and helping each other is the best thing we can. To those people who help me in times of need, a Big thank you for you. You know who you are and no need to mention.
I think this one is considered as a accomplishment in my life. The moment I started earning here, that is the moment I started being independent to my parents in terms of financial. I buy the things that I want and even buying my own phone without asking money to them. Also, providing my own load for my online class. Let us say that our earnings here is not that much big. Atleast, we can provide our small needs. Atleast, we have our small allowance if we have money. This platform is indeed a blessing for me, because we can't find any platform like this. Although, we need to work out our accounts, especially if we are only started. Atleast, we see that we are progressing even though it is slow.

Many of us is surely help by this platform. This platform provides out needs even though we are accumulating not much. But, if we can saved it and make it as whole, it would be big.
_______________________________________________
I don't want to make this article long to read. Maybe, I will just end here. Sometimes, we need to experience hard situations before we experienced the winning situations. Because, it's not always about winning, somehow it's about learning. To those writers who feel so unmotivated to write. Make your own goal and go back to the reason why you are writing. Without writing then there will be no income, that's the reality. I am sure that all of us have responsibilities then we must write article for we have to published. Don't mind the topic for tomorrow, mind the topic for today. Then, mind the topic for tomorrow. I hope that you get my idea.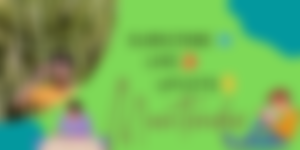 Lead Image was from Unsplash
--