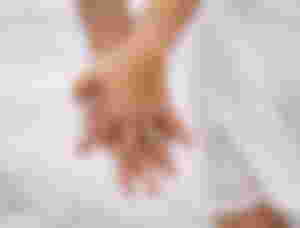 Love is the greatest power in the universe. It is the force behind all other forces. It overcomes everything and moves mountains. Love transforms negative qualities into positive ones and turns anger into kindness. At the same time, being in love is one of the greatest experiences possible. The entire world shines in a much brighter light when you've fallen in love. Words alone can't do this amazing feeling justice. That's because the great difficulty about love is that it is so difficult to put it into words. Perhaps you want to send your girlfriends some cute love quotes but simply cannot find the right words to express what you're feeling.
To help you with that, we've created a hand-picked selection of cute love quotes for her that you can share with your significant other. These love quotes will definitely make your girlfriend's day.
The emotional spectrum that love elicits is quite broad. It can bring up amazing emotions ranging from pure bliss to excitement and ecstasy. And while there is sometimes also a little agony involved, love is in general quite uplifting and joyful.
"The best love is the kind that awakens the soul; that makes us reach for more, that plants the fire in our hearts and brings peace to our minds. That's what I hope to give you forever."
Noah from The Notebook
Love makes us overcome the greatest and the most challenging obstacles. It shows us what it means to love someone unconditionally and to care for their happiness as if it is our own. Love may sometimes make us do things that are a little bit crazy and stupid but most of the time, love inspires us greatly.
Enjoy the following cute love quotes for her!
We all know how wonderful it feels like to have butterflies in our stomachs. We all know how great it feels like to be loved. Unfortunately, for most of us, these wonderful feelings are beyond description. If only one were able to put all these incredible feelings into articulate and beautiful words.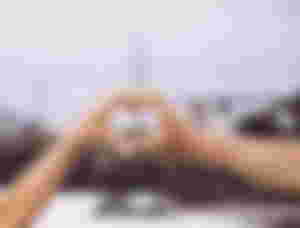 Most of us struggle to put what we feel about our significant others into words. Luckily, there are certain individuals in every generation that are magnificently capable of articulating the beautiful magic of love. These fantastic artists, romantics, and poets are quite amazing in skillfully expressing the joys of love in very beautiful words.
Here is the collection of cute love quotes for her. Sharing these fantastic quotes with your girlfriend will mean everything to her. Enjoy these wonderful relationship quotes.
"I would rather spend one lifetime with you, than face all the ages of this world alone."
J.R.R. Tolkien
"I look at you and see the rest of my life in front of my eyes."
Unknown
"I swear I couldn't love you more than I do right now, and yet I know I will tomorrow."
Leo Christopher
"Thinking of you keeps me awake. Dreaming of you keeps me asleep. Being with you keeps me alive."
Inconnu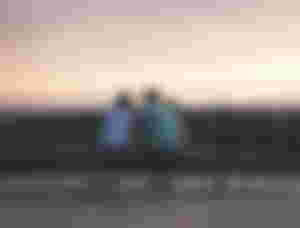 "I choose you. And I'll choose you over and over and over. Without pause, without a doubt, in a heartbeat. I'll keep choosing you."
Unknown
"If you live to be a hundred, I want to live to be a hundred minus one day so I never have to live without you."
A. A. Milne
"I'm much more me when I'm with you."
Unknown
"You have bewitched me, body and soul, and I love… I love… I love you."
Mr. Darcy, Pride and Prejudice
"I wish I could turn back the clock. I'd find you sooner and love you longer."
Unknown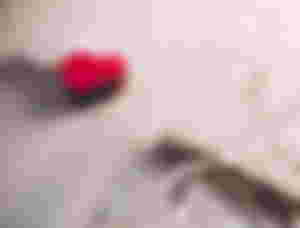 "I hope you know that every time I tell you to get home safe, stay warm, have a good day, or sleep well what I am really saying is I love you. I love you so damn much that it is starting to steal other words' meanings."
Open 365 on Tumblr
"I saw that you were perfect, and so I loved you. Then I saw that you were not perfect and I loved you even more."
Angelita Lim
"You are my best friend, my human diary and my other half. You mean the world to me and I love you."
Unknown
"If I know what love is, it is because of you."
Herman Hesse
"I realized I was thinking of you, and I began to wonder how long you'd been on my mind. Then it occurred to me: Since I met you, you've never left."
Unknown
"You don't love someone for their looks, or their clothes, or for their fancy car, but because they sing a song only you can hear."
Oscar Wilde
"When I say I love you more, I don't mean I love you more than you love me. I mean I love you more than the bad days ahead of us, I love you more than any fight we will ever have. I love you more than the distance between us, I love you more than any obstacle that could try and come between us. I love you the most."
Unknown
"I want you. All of you. Your flaws. Your mistakes. Your imperfections. I want you, and only you."
John Legend
"Because I could watch you for a single minute and find a thousand things that I love about you."
Unknown
"I love you, and I will love you until I die, and if there's a life after that, I'll love you then."
Cassandra Clare
"I love you, not only for what you are, but for what I am when I am with you."
Roy Croft
"He doesn't love you. But I love you. I want you to have your own thoughts and ideas and feelings, even when I hold you in my arms."
George Emerson
"A hundred hearts would be too few to carry all my love for you."
Henry Wadsworth