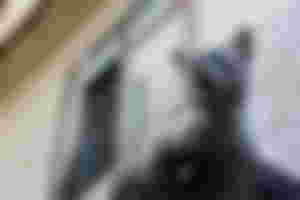 We're told "Just trust your intuition" so much, but what does it really mean and, more importantly, how do you do it?
Gut instinct, or intuition, is your instant understanding of something; you just know, there's no need to worry about it or get another opinion. Your intuition emerges as a sensation which only you experience inside your body. No one else can step in and tell you whether you are in line with your gut instinct or not, because the feeling is so intimate. The call has to be taken by you alone. Because of this, the ultimate act of trusting yourself is trusting your instincts.
Listening to your instincts helps you avoid relationships and circumstances that are unhealthy. Many people will have thoughts on what's best for you in your life, some with positive intentions and some coming from a position of deceitful, harmful, selfish intent. Often it's difficult to say which category someone falls under, but if you put all those external views aside and listen to your own intuition 's advice instead, it will direct you to what is really best for you.
However, the process of trusting your gut is not as easy as the phrase implies, particularly when we are strongly and sometimes unconsciously pulled in the opposite direction by certain behaviors and conditions. Fortunately, our intuition is so profoundly instinctual that, even if we've been out of contact with it all our lives, it's always within us, waiting for us to summon its knowledge.
Here's how you can carve out a simpler path to your own intuition and start drawing it out in your life daily.
What the Way Gets
Your intuition is like a personal North Star of your own, but there are plenty of obstructors that serve as clouds that dim their light. Once you're conscious of them, if you're heading in the wrong direction for the wrong reasons, you'll better catch yourself so that you can then take the necessary steps to realign your instincts. There are some of the culprits most likely to be:
Overthinking: Because intuition is defined as "the ability to naturally understand anything without the need for conscious reasoning," overthinking is one of the major interferers. In order to rationalize or explain something, putting unnecessary thought into every decision and walking through countless scenarios and results will lead you away from your gut instinct, especially when you're overthinking.
Your thought process does not flow naturally or organically in these situations, but serves a very clear agenda to establish an argument for something for which you have already made up your mind. In other cases, the flood of possibilities and considerations created by overthinking can overwhelm and confuse, leaving you without clear direction in a dizzying circle. This condition is called paralysis of analysis. Overthinking brings you to the same location, out of contact with your gut instinct, no matter the exact process.
Shoulds:" "Shoulds "always come into the picture when you are overthinking and when you are outwardly focused at other times." For instance, if you ask, "If I do this, would [someone else] like me?" "In these situations, in a lens distorted by the laws, desires, and standards that someone else has set, you think about your actions instead of looking inwardly and allowing your own thoughts and needs to direct your behavior, which would lead you to ask a very different question, such as," How am I going to feel about myself if I do this? They detach you from your instincts because they "can" move the emphasis away from you.
Prejudices & Unconscious Bias: While prejudices and unconscious biases are the opposite of overthinking in certain cases, they influence your instincts in a similar way.
Prejudices and implicit prejudices, as opposed to overthinking and over-analysis, function from rapid decisions that the brain instinctively makes based on previous experiences, assumptions, and context instead of based on reason or real knowledge. As a consequence, none of these culprits gives you room to tap into the intuition 's experiential existence.
The needs / wants / opinion / advice of a loved one or authority figure: Sometimes, the person who has the greatest power to eclipse or cloud your gut instinct is a loved one or authority figure whose love or approval you want to win over, such as a parent, significant other, teacher, or coach.
When you want something badly: when you're really hungry for something, whether it's affection, acceptance, kids, social status, or something else, your intense desire to fill that gaping need can make you disregard or neglect any red flags along the way.
It leaves little opportunity to acknowledge or obey your instincts to be laser-focused on fulfilling a need that you consider worthy of almost any cost, particularly if that gut instinct is at odds with something or someone closely associated with this need.
Previous childhood trauma / violence: As a child, maybe the most difficult and strong of all the culprits is having witnessed abuse and trauma. About why? Since childhood violence can leave a lasting effect even in adulthood on an individual who remains. Growing up witnessing physical, emotional / psychological, and/or sexual violence can make kids mistrust and blame themselves for their experience. Because trusting your instincts is the same as trusting yourself, it can be a challenge to tap into this gut instinct.
How to Grow Your Intuition
Practicing the steps below will help you strengthen your body's sense of intuition and bring it to the forefront to lead you through significant situations.
Slowing down & clearing your mind
You lose details while you are living in a cloudy haze and running here and there, whether physically or mentally. Slowing down allows you, not just in your mind, but also in your body, to better understand and process the information you get. You have to clean out the debris emotionally and physically to do so. It could look like pushing back a deadline in real life to eliminate pressure from a decision. To obtain more clarification, it may also mean walking away from a scenario, such as taking a break before making a career change or spending some time apart from a significant other to decide whether you're right for each other.
Slowing down means deliberately making space to fill your intuition. The slower speed tends to change your perspective and clear away obstacles so that what really matters can be seen and felt.
Remember the body's sensations
Intuition is based on the sensations within the body, so learning to understand what's happening inside the body, i.e. What you feel is crucial to the growth of your intuition. While we can interchangeably use the words "feelings" and "sensations" to explain intuition, note the minor difference here: specifically, we are more interested in knowing how your body feels in reaction to an emotion than simply naming an emotion like sad, angry, or irritated, and stopping there. For example, rage feels tight, sore, hot, and tingly. A helpful way to practice is to mark the emotion at the moment you feel it, e.g. Rage, and then experience the sensations that are associated with that emotion inside your body, e.g. Your jaw is clenched and you have raised and tense shoulders. Doing so allows you to remain out of your mind where your emotions risk sweeping you away and instead tap into your body where your intuition resides.
As an inexperienced observer, start training, merely observing with curiosity what's happening to your body in response to various stimuli and emotions. In sharpening this skill, guided body scan meditations are particularly helpful. So are activities where you bring a particular memory to mind and then mark and experience the feelings inside your body that it elicits. Pay careful attention to your posture, muscles, and heart rate in all of these exercises to see how your body responds and what the reaction tells you. To formulate action that is meaningful and important to you, the data it holds is essential.
Concentrate on yourself
Ask yourself, 'What am I really going to need here? For me, what 's important? This is one of those times when you can have something to do with it, so give yourself full permission to do so. If you find your mind turning to other people and their needs, note and actively return your attention back to being curious about what you need and want, because that's where your intuition can be found; focusing on these needs helps pave the way there more easily. It might be helpful to first go through the list of culprits above to clear the air around your instincts to recognise the external influences affecting you, identifying them so that you can then set them aside for the moment. Your intuition is part of your wisest, highest self, so make sure that the emphasis is on you directly.
Take Action (or Back to Step 1 Circle)
The feeling of intuition is like a current in the ocean navigating you toward a life of meaning. If you discover it, to derive its maximum benefit, you do need to hop into a boat and set sail. After you answer the question, "Right now, what do I need?" To give yourself what you need, do something. It may be the smallest move, but here, size does not matter. At first, small steps can actually be helpful to progressively establish confidence in your intuitive self that you may encounter for the first time or become familiar with after you have been separated by an abusive relationship. What's important is that your intuition is pursued.
Know that trusting your instincts is a journey that will always take you back through these steps as things shift and life keeps moving forward. As a muscle to improve, consider your instincts.
It will become more potent and better serve its function with purposeful practice and regular use, leading you home to yourself.
Support me in cointree