We Traveled to Cebu Without a Car!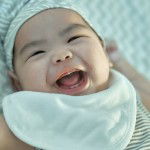 December 13, 2022
---
It's our first time to travel to Cebu City without a car. Since Matti came into our lives, we wanted to have convenient travel especially that I am breastfeeding him until today. There's no signs yet of weaning so having a car while traveling to another island was giving me the utmost convenience.
However, this trip to Cebu is just short, six days and five nights only just so the husband can join their company's Christmas party. We won't be staying in our condo too, we are staying in a unit in IT park via Airbnb and it's paid by the husband's company. We won't be traveling to Oslob either so there was no reason for us to bring a car as the travel fare only includes the passenger. Traveling to Cebu with a vehicle will cost us at least PHP 3000 one way fare.
So, we decided to just leave the car in Bohol. My brother drove us to the port. We only brought a few things- a luggage with our clothes, a backpack for the camera gear, and another backpack for my laptop and some essentials needed during the travel like diapers and extra shirts for Matti and also food.
While we were in Tagbilaran, a lady sell me a native bag and I liked it so I bought it at Php 200 and it's just nice because I can put Matti's tablet there so that included in the things to hand carry.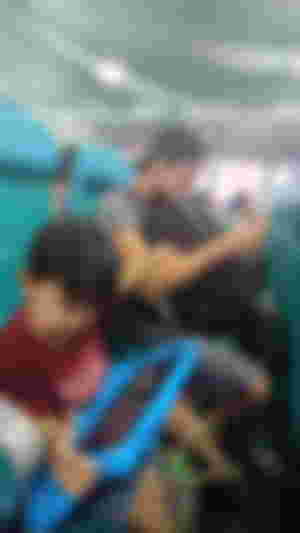 Thankfully, Matti was all behaved during the trip. He watched some videos and played some games on the tablet and then became sleepy after. He slept until we reached Cebu City. The two hour trip was smooth and the only inconvenience I had was when Matti would want to twiddle and he wanted to get my nippies out in the open.
I spoke to him about it and he understood so he slept while holding on to it. I told my husband about how Matti had understood me and is now not insisting about it. I guess he somehow got it when I said there are so many people in the boat.
It was three in the afternoon when we reached the port of Cebu. It was still a pain getting a taxi there so I installed Grab, it's been years since I used the app! I remember installing it in my previous phone but not on the new one so I tried booking while carrying Matti. It's not easy to to these things while standing in the side of the road.
Finally, a taxi picked up my request but traffic was real! It took us one hour to reach the hotel! It was actually not too far from the port, we are staying in IT Park, in Avida which is very near to the the Ayala Central Bloc.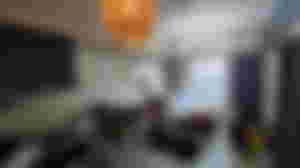 I'll talk about the unit that we had rented in the next article. SO far, we are satisfied with the unit!
---
Thanks for reading this article!
xoxo,
momentswithmatti
Sponsors of Momentswithmatti