Visit Dalaguete!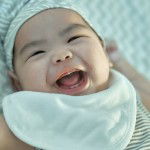 Hello guys! Today, let me share some of the great places you may want to visit when in Dalaguete, Cebu. These are the recommended ones and some of them we personally visited ourselves a few years ago. Let's dig into them right away!
Dalaguete has been dubbed as Cebu's Summer Capital because of its interesting different weather conditions all in just one specific town. There are a lot of things to do in this southern part of the province but what they had been proud of are its peaks and summits.
Situated 1,013 meters above sea level, this is the easiest trek to summit available in town. With just 15 minutes of walking time from the registration area, everyone can endure the trek, small kids, lactating moms, pet animals, grannies, parents, young teens, and adults.
There's a campsite just nearby the peak where the visitors can pitch their tents and spend the night. So both sunset and sunrise can be experienced here.
But the true reason why many people come here is the beautiful landscape view. The mounds of the hills from a distance give this jaw-dropping feel plus the cold weather makes one feel that you're in a different city! There are thick fog and even strong winds which only clears up when the sun is already up in the sky. So to those who want to visit the peak, do your research if it's the best time to minister!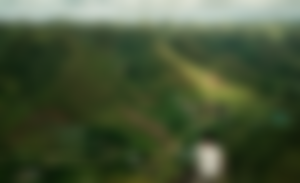 Image credits: vivomigsgee
It is comparable to Bohol's famous Chocolate Hills because of its mounds, the hills are more of a protruding type rather than curvy hills but still, the view is awesome. There are lots of hikers and trekkers coming over here because of this ambiance.
Hiking towards here if one comes from Osmeña Peak takes more or less an hour. Based on my research, it isn't that hard to trek here except of course if it is raining.
Another existing peak that has been a new spot for hikers to chill out is Kandungaw Peak, sometimes spelled as Candongao Peak. Derived from the word "dungaw" which is a Bisaya term for lookout, this peak has a huge boulder of rock and its cliff gives the viewer a heart-pumping excitement from the distance.
Most of the visitors here take photos where they sit just a few inches away from the cliff, they'd even hang their legs for more extreme adventure! Of course, it is still recommended that one has to be extra careful when doing so.
Although this is a more challenging trek compared to that of Casino and Osmeña, still more hikers would demand to walk up to this part of the town.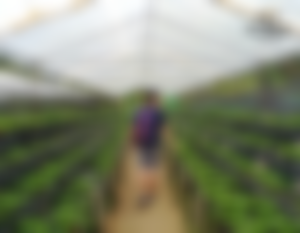 Image credits: vivomigsgee
This part of Dalaguete is one that had become famous because of its strawberries in early 2015. Most Cebuanos come here to experience picking strawberries which is a very famous activity in Baguio City. But Baguio City is a very far place so coming here would save you the airfare and travel time.
Sergio's Strawberry Farm unlike that of Baguio is smaller and thus, limited in providing the complete experience. There were blogs that stated they went there and there were no more strawberries for them to pick and taste. Although they are open from Mondays to Sundays, the picking of fruits would still depend on the availability of the strawberries.
What's great as well is that they are just nearby the 100 years old rice terraces and Kandungaw Peak is visible from here so you'll also have a glimpse of those beautiful natural resources.
Plus, they grow their fruits and vegetables organically, with no pesticides and they respect their fruit timing. It is something that we as Cebuanos or Filipinos, in general, have to support despite the high pricing.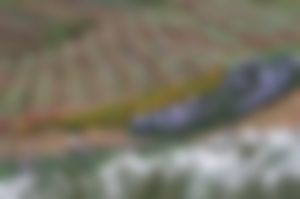 Another very interesting place to check is the newly opened Sunflower Farm. Due to the town's good land location and perfect soil for growing shrubs and perennials, Dalaguete is an excellent place to grow flowers and fruit-bearing plants that's why the sunflower garden came into the picture.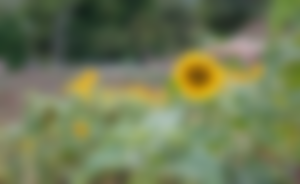 But since it is still newly opened during our visit, it is understandable that the flowers are not yet fully mature, they do have their buds and petals up but the landscape isn't filled yet with sunflowers. There were other flowers too which shows a huge potential for the farm to improve.
I truly believe that considering its accessible location where it is very near to the main public market of Mantalongon, as soon as they got all the land area covered with flowers, this place will surely become a hit!
Mostly known as Dalaguete Beach Park, Dalaguete is not all about peaks and mountains, the town also has its own wonders for seawater and even natural springs.
Most of the time, trekkers would go here to enjoy the beach after a long walk. In the country, when we talk about the beach, it is also equivalent to having tall coconut trees and white sand beach shores. Both of these two are provided in Casay Beach.
Although beach camping, as well as stay-in rooms, aren't available yet, more visitors are already exploring this part of the town.
You can't just pass by Dalaguete without visiting Obong Spring. I had come here a few times already.
That was a few years ago but this is still a go-to place in Dalaguete because of its cold natural water which comes from the spring. Locals would still prefer this too over the beach because the weather in the country is already hot, they opt to stay in a colder area and Obong Spring provides that.
It is true that one can only be fully immersed in the culture of a new place through food so it is recommendable that when one visits Dalaguete, they'll also try out some of its delicacies!
Most of these delicacies have been bought for "pasalubongs" or brought home items by tourists.
Torta, Tostado cookies, Podreda which is filled with langka jam, Buko Tarts, and Baked Empanada are some of the best items from Dalaguete, my favorite are their Torta and the Podreda!
Thanks for reading this, check out my previous article:
xoxo,
momentswithmatti Mother | Boholana | Cebu | Philippines | Travel | Photography Enthusiast | Calligraphy | Art | Crypto Noob
Sponsors of Momentswithmatti