Sometimes, Things Do Not Go Our Way!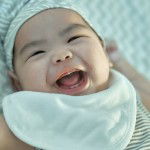 Hey guys! After almost four weeks, we are finally back in Bohol! We arrived on Tuesday, the 8th. If my memory serves me right, we traveled to Cebu on the 12th of October together with my parents and then traveled to Singapore, we stayed in Oslob for more than a week and then in the city after that.
A lot of things had happened after four weeks, and our plans of going back to Bohol were set to be on this week. While my husband and I had planned out a lot of things especially on our way back to Bohol, there are times indeed that things don't go according to plan so let me share with you how our Tuesday went, the day which I was anticipating to be a beautiful day to spend in Carmen, in the heart of Bohol for the chocolate hills.
On the 8th of November, we woke up pretty early, around six. Our plan was to go to the port by eight so we can get a ticket for the 10:30 AM trip to Tubigon. Most of our things were already inside the car the night before so we didn't have to worry much about our things by the morning.
When we reached at the port, we received the first bad news - there's no 10:30 AM trip, only 7:30 AM and 1:30 PM by the afternoon. We had no choice, I don't understand why I thought there's a 10:30 AM trip.
So we decided to stay in Robinsons Galleria for my husband to work. He stayed at Starbucks and then Matti and I went to look for a playground. We headed to the third floor only to find that the Kidzoona had closed down already. We ended up at ToysRUs and we spent a good 30 minutes there. I decided to buy a chair and a marble race toy for Matti.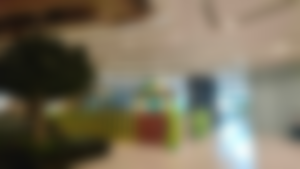 Finally, we found a playground and paid Php 270 for the one hour playtime and the socks because I forgot to bring one. Matti is still two years old so he has to have a guardian inside, so I have to pay additional for my presence inside.
It was 12:17 when we got out of the play area. I already messaged my husband that he go buy our lunch, we have to be at the port by 1:00 PM. He preferred eating at the food court while I thought he went to Jollibee because Matti was asking for Jollibee so we got disappointed with what he bought, bola bola, lumpia, ginaling and two burnt rice were worth Php 400+, I said it was not worth it, we should have eaten at Jollibee instead!
Anyway, we headed to the port. It was at this time that my husband got disappointed with me because I ordered coffee beans online and the delivery guy was still not around and it was past 1 PM. We have to be in the boat before it leaves us.
We decided to get into the vessel and I waited for the delivery guy. It was 1:20 PM when he called that he had arrived at the port. Thankfully, the officers allowed me to get the package.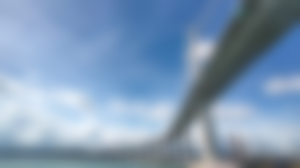 Now we headed to Tubigon. It was 3:30 PM when the vessel arrived, it should have arrived 30 minutes ago as they said, the trip should only be 1 and half hours. So we drove towards Carmen, we were planning to stay somewhere in Carmen because my husband wants to fly the drone and take photos and videos of the Chocolate Hills.
Unfortunately, he has a meeting at 4 PM and we couldn't find a cafe that has internet connection in Sagbayan. We somehow managed to find a 7 11 store in the town area, the data connection there was better so he joined the meeting.
I guess we spent more than Php 300 for all the food that we ate while waiting for him to finish his meeting. It was more than two hours!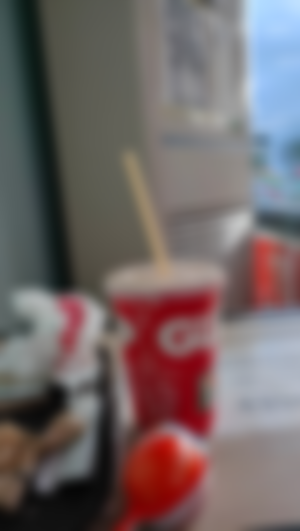 Now the saddest part of our day happened. Matti was eating icecream inside the 7 11 store, we were sitting together when a woman came in and asked for money. I looked at her and by her looks, she seemed to be someone who is out of her mind. I gave her 15 PHP. She went around asking money from the other customers. I was still holding Matti at that time.
And then the lady was about to go out and I observed her as she approached my husband. James was just sitting outside with his laptop and then as I was focused on what the woman was about to do, I heard a bang! Matti fell off the bench!
I literally felt my face cold and white, I turned and saw Matti on the floor, he was starting to cry and I knew right then and there that my husband would rush to see what happened. I tried to calm him but deep inside me, I also was panicking. I don't know if I have to bring him to the hospital because I saw there was something in his mouth, I don't know if that was blood or just the chocolate he ate earlier.
Then I went outside and Matti started throwing up! I was really panicking and my husband was already mad at me, he mentioned, you only have one thing to do and to take care of Matti and this happened. I was really sorry, I was tearful but I carried him away and then tried calming him.
Thankfully, after a few more minutes of crying, he stopped as he watched the grilled chicken turning and turning, he suddenly stopped and said mama, the chicken is going round and round. Thankfully, he didn't cry any more after that.
It was past six thirty and we decided to go as the meeting ended. We didn't eat dinner anymore and the husband was not in the mood anymore to stop by a cafe or even stay in Carmen. We just drove all the way home.
So everything that day was kind of sad including of course the way it ended, we could have stayed in a glamping resort but that's just life, sometimes, unfortunate events happen. I am just grateful that Matti is fine now, he seemed to be okay, and we didn't bring him to the hospital.
That's it guys, thanks for reading, check out my previous article:
xoxo,
momentswithmatti Mother | Boholana | Cebu | Philippines | Travel | Photography Enthusiast | Calligraphy | Art | Crypto Noob
Sponsors of Momentswithmatti