Horror Story: Revenge of Himalayan Persian cat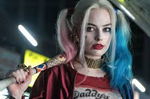 In 1885 when people believe that if a black cat cross your path when you are going to do good work then that work will be ruined and turn into a disaster If a black cat comes near to you at that time just kill the cat on the spot otherwise the door of hell will be opened for you.
It was Sunday evening when Mona (the villain of the story) received a call for an interview and when she just opened the main gate of the home to went out her cat bite her feet ( the cat was also black ) she thought it was a sign of bad luck so she towards her bedroom, get a pistol to shoot the cat and then through the dead body of cat into the near canal. After that, she feels a little bit secure that now nothing bad will happen. She went to the bus station and start waiting for the bus suddenly the sky turns into black and heavy rainfall with thunderstorms started. The weather was unexpected but she wants to go to the interview place by hook or crook so she didn't go back home after 20 minutes of rain rainfall stopped and a bus arrived she go inside the bus and sit on the window side of the bus. She starts looking outside while enjoying the outside scene. She lives near the forest so while passing through the forest she saw the cat sitting on a tree who is injured and have a mark of the bullet in the same place where she shoot her cat. She feels so scared and asked the passenger who sit with her to exchange her seat with her but she was shocked when she saw all the bus is filled with cats and her cat is driving the bus she scream so loud and close her eyes and after second when he opens her eyes. She saw a crowd of people around her on a bus. She feel so nervous and scared and run towards the bus door and decided to go to the interview place on foot after 1 hour she reaches the place of the interview and when she enter the building someone asks her to go to the top floor of the building and when she went there are only rooms on that floor. Her sixth sense stops her to go inside the room but still, she takes a risk and opens the door of the room and she saw a lot of boys and girls hanging out with each other someone tries to hit on her head but she saves herself and run outside of the building and then some people around building tell that it's a club where boys & girls do illegal activity and if someone stops them they kill that person after listening to this she runs towards home and after going back to the home she realized her mistake that she did by killing the innocent cat but all she can do is regret. Time passes and every night that cat comes into her dream and said I will kill all the people you love she feels so disturbed so decided to another place and she went to another city after marrying a handsome guy after a year she gets pregnant and that cat start saying I will kill your kid the way you kill mine after that dream on the very next morning she falls from stairs and lost her kid
At that time she realized her cat was pregnant when she killed her and then she regrets it again when she has to bear the same pain of losing a kid in a belly like her cat.