DTL
Recently I have been having issues with my social media accounts. Not like it is anybody's business but I just thought to myself why not write an article on it. At least it is better than worrying over it and achieving nothing. This way maybe I can at least find a solution to my social media troubles.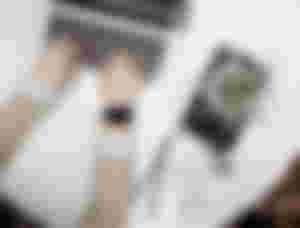 So on Sunday I wasn't feeling too well after coming back from Church. I had a terrible bout of stomach ache. It was as if my intestines were turning inside and my stomach was eating itself up. There was no way in which I positioned myself that I didn't feel the excruciating pain. Thankfully it only lasted for a few hours. To make things worse that's when my Discord account got disabled.
I was wondering what was exactly going on. I didn't do anything wrong. I wasn't engaging in any illegal activity on the app. To the best of my knowledge I obeyed the rules and followed the guidelines but still my account got disabled.
I was really annoyed and irritated by this but at the same not so worried. I barely use the app and the only time I open it is when I want to join a server or help a friend in an invite contest. I don't really use it and I started to wonder why did I download the app in the first place. I only use it to help people win invite contest which seems to be one of the major things going on in that app. I might have used it a few times when I first had it but since then I barely open it.
Recently I have been thinking of going back to the account and bringing it back to life but since it has been disabled I don't see the need of going through all the stress of creating a new account. I guess I have to give up on it.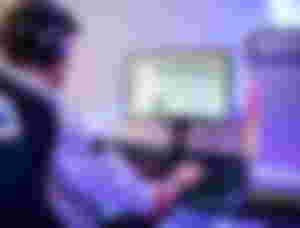 Then I have my Twitter account. I have been on twitter since 2017 and I don't think I have up to a 50 followers. In my defense I don't go out there looking for followers and I am not that active. I only go there to view other people's tweet. I also go there to see all those amazing comebacks, the memes, savages and funny exchanges. I just go there for the violence. Truly twitter is not for the weak or innocent. Crazy people are on that app.
Few weeks back I decided to build my Twitter account, edit my profile and make account more active. I started by retweeting some amazing tweets especially the hilarious ones. I also started to follow some high profile account and get some sort of recognition or attention. I will soon start posting my own tweets and make my account more active and engaging. I realized that having an active Twitter account does a lot for you and your business, in that it opens you to countless of opportunities. So here's my Twitter link https://twitter.com/MofifoluwaAjani
Then I have my LinkedIn account. I opened it in my first year in University. A friend recommended the app to me. He said that is where most industry professionals are. He said that's where big corporations, organizations and important people are. He said the app connects you to high net worth individuals looking for your skill set. The app truly is everything he said.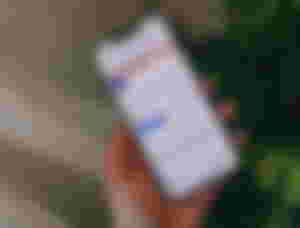 The app helps you create a profile where it shows your skills, talents, education and achievements. It is a need for anyone venturing into the corporate space. It helps you keep track of your achievements and goals. Most importantly it connects you to people, not just any kind. Individuals that are looking for someone with your particular skills and education. In short it is a job market. The most amazing thing that the app does is to connect individuals to jobs, internships, trainings and opportunities in general.
I haven't been as active as I would like but I make sure to check the app once in a while and update my profile. I also look for and collect with people that I find interesting, who knows maybe they will be of help in the future. It is a professional app for serious minded individuals. Here's my LinkedIn profile link https://www.linkedin.com/in/mofifoluwa-ajani-8948ba21a