Barcelona January Transfer Window Part 2
This is a continuation of my previous article. I will suggest that you go to my page to check it out. It will help you to understand and follow my article well.
Yesterday, I started with Dani Alves and Ferran Torres. Today I will continue with Adama Traore and Perrire-Emerick Aubamayang.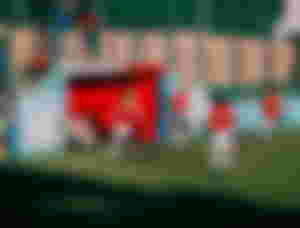 Adama Traore is a Spanish professional football. In fact he was born in the city of Barcelona. The hospital in which he was given birth to is just a 15 minute walk away from the Camp Nou Barcelona home stadium. He started out at the La Masia Barcelona youth academy and made his debut for the first team on November 23, 2013. He left the club shortly after. He left Barcelona for Aston Villa in the summer of 2015. He there after had stints at Middlesbrough where he played with Martin Braithwaite and then he joined Wolverhampton Wanders.
He joined Barcelona this January on an initial 6 month loan deal with an option to make it a permanent deal in the summer. He plays as a winger but can also play in a wing back position. He is fast and can dribble past players easily. He is like a more muscular version of Dembele.
Talking about his muscularity, he is totally shredded and buff. The sight of him terrifies most defenders. He is strong fast and can dribble, the textbooks winger. He is still rough around the edges but he has a lot of potentials if nurtured under the right conditions.
He has a lot to offer to the club and I can't wait to see what he has in stock for Barcelona fans. All things being well, he should perform excellent well and give Barcelona a chance to reach the top four and also win the Europa League. For all we know he might just be our wildcard.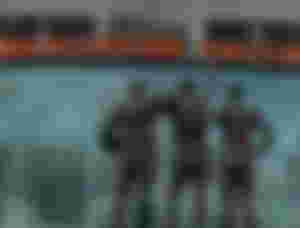 There is something strange or should I say odd about him. Before he comes on, he rubs baby oil on his arms. He says that it makes it difficult for defenders to get a grip on him when he is running thus he escapes from them easily leaving them stranded.
In conclusion, he is a very good buy and one of the impressive deals we've made. I might have my reservations about him particularly his goal returns but let's see how his signing turns out.
The last but definitely not the least is Aubamayang. He was our deadline day transfer. Like we signed him on the last day. I remember that day, through out the month there had been rumors linking him to Barcelona but as usual they just remained rumors. It was towards the end of the month that the transfer started to look visible. The club original wanted Alvaro Morata (who is on loan at Juventus from Athletico Madrid) but that wasn't looking like it was going to happen particularly because Athletico demands were unreasonable.
The club then had to shift their attention to their second option Aubamayang. The player was not wanted at Arsenal again after falling out with his coach and the club hierarchy. In fact he blamed his coach for the fact that he had to leave his club in the manner that he did. Barcelona say this as an opportunity and thereby capitalized on it. It was a smart deal as the player signed a three and half year deal with the club. His astronomical wages at his former club were drastically reduced in other to accommodate the transfer.
The whole business seemed weird as the deal wasn't announced until three days after the transfer window had closed. He even trained with the club before the announcement. I guess the reason why this happened was because of some unfinished paperwork.
He is a good player and especially a great number nine. One of the best of his generation if I might add. He has played in France, Germany, Italy, England and now Spain. At the age of 32 he has tons of experience behind him. He particularly shined at Borrussia Dortmund winning the Bundesliga player of the year. He also played so well at Arsenal that he was even given a new contract worth £300,000 per week.
Even though he might be hold, he still has something to offer and I think he is going to perform well at Barcelona. I can't say if it was a good transfer until I see how his career at the club turns out but since he was giving a short time contract I can say it was an okay business.
So that's all about Barcelona transfer activities in January. I hope the new signings perform at the club and not just become flops like our previous signings.