The government should not reiterate its policy of banning our healthcare professionals going abroad . If they don't want our nurses not to go abroad then hire them here in the Philippines and provide the appropriate compensation and benefits.
I'm encouraging every one to sign this statement of support for the lifting of the health worker deployment ban.
Why call them heroes but prevent them from flying? A statement to lift the health care workers deployment ban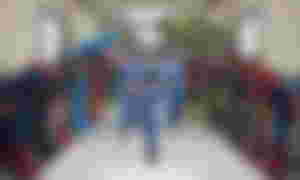 Today on National Heroes' Day, we call on the government to end this unjust policy towards our frontliners. We demand a total lifting of the deployment ban. We demand for the government to improve the healthcare system and give dignity to our nurses, doctors, and technicians. We demand the complete provision of PPEs, adequate hazard pay and special risk allowance.
https://docs.google.com/forms/d/e/1FAIpQLSc5yOJz0J5x7ztkz375rhKWaRKzya6tTm3zo1s9NePdHhwcUQ/viewform