Guilt Free Shopping
Do you like to experience guilt free shopping? The shopping experience that even you put many branded and nice clothes in your hands, you are not worried if you have enough money for paying. Well, for me I only experience that when I am in the Thrift Store or Ukayan.
Last Thursday, it was holiday and I go to the Poblacion to buy shirts for the Christmas presentation of my kids and for my costume for our K-pop themed party. Lianne should be color green and Eilan, violet. I tried to look for shirts in the ukay-ukay but I was not able to get those colors. But, I get a lot of cheap stuff for my kids, dress, blouse, shirt, sando, shorts. These were all in good condition at Php 35.00 each.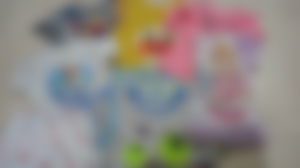 I was able also to get a costume for the K-pop theme party. It was a ribbon blouse, which was made in Korea and a lace edge style skirt. They were all in good condition and when I tried it, it really fit me.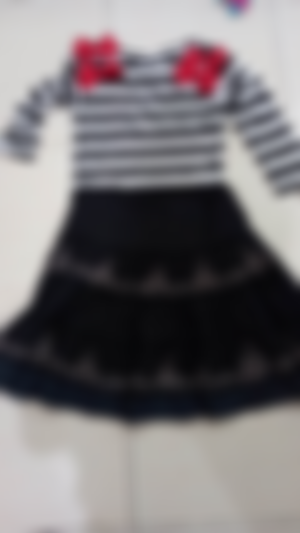 I bought all of these for Php 400.00/$8.00. I feel happy with my choices and imagined how much I saved if I buy them at from department stores.
On the other hand, since I was not able to find green and violet shirts, so I go to Davao Central warehouse and I find there SALE Hammerhead shirts, the 2 pieces still cost Php 625.00 / $12.00. It was marked down up to 50%. I am happy that at least I get a good deal.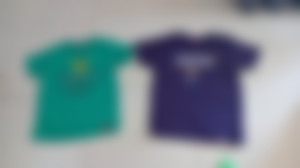 But you see the difference of the two? The first batch, I was able to buy 12 pieces of clothes for a lesser price and then only 2 pieces for the brand new ones which costs much higher.
That's why I always choose to shop in Ukay-ukay. It is sometimes tiring since it really needs my time in looking for the stuff I need but at the end if makes me happy and guilt free that I was able to get good deals for a cheaper house.
I am one practical mom here. I know there are lots of others here who also loves to shop in Ukay-ukayan too. I was not able to get pictures in the Ukayan that I visited, actually they were all put in hangers, not the same with the ukay2 before that you are really to dig in to a pile of ukay.
That's all for now. Thanks for reading and hope to read your ukay experience in the comment section.
MizLhaine
12.10.2022