I really don't have an article in mind today and then I came across @CryptoMax article on 99+ Ways To Promote Your Articles in 2021 which is a 26 minute read article, full packed with tips and did not regret reading it because I learned a lot from it. It gives ideas on simple yet effective ways on how to increase number of readers and actually achieving the goal of earning.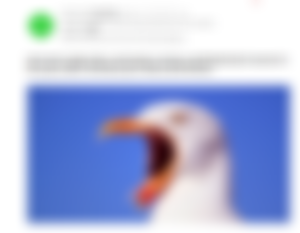 In this article I will point out some takeaways I got from his blog and how could I probably apply them to my writing journey here in read.cash.
Find my niche. I usually write everything under the sun, well everything that comes in mind, that's why as you can see in my previous articles, the topics varies from time to time. Maybe in April, I can identify my niche and write more on that line.

Consider guest posting. I find this idea really great, when I can find my niche I can offer a guest posting or I can ask someone to write an article in my account and in this way, we can promote each others work. This is applying the spirit of cooperation.

Find the right community. It is a matter of finding to which community are you going to publish for chances of readability. There are several communities in read.cash and I am not yet sure on which community I will published my article on. I usually publish it in Open for All community, I will take a look on some other communities and find where I can go in.

Cooperate with writers and authors. I agree with CryptoMax that "Read.cash is a social network inclined in reading and writing" . One should build a network of cooperators and from now on, I will try to feature writers on my page and their articles and even campaigns. This is what I actually saw in some of the articles here in read.cash.

Use good images and thumbnails. Images are really eye catchers. The tips on what images are to be used for thumbnails like human face, arrows, circles are techniques I want to try on. The idea also of making infographics in free sites is appealing. I have tried making some infographic through Canva and would lobe to learn more.

Write even if you are not in the mood of writing. This is really one of the things that catches my attention because I am like this. I only write when I want and then I have an idea in mind. If I am not in the mood or if I am not inspired, then I don't write. On the next month, I will push myself to write even if I am not inspired to.

Comment to articles. Have some time to read and leave relevant comments to the articles. In his article he said, the more comments made, the more links pointed on my page. So its high time for me to read and leave relevant comments, not a spam.

Reply to any comment in my articles. I am actually doing this one, to make sure that I have replied to comments in my articles, no matter how short it is. But this takeaway is a reminder to me.

Never underestimate the power of compounding. When I write, even if it earns a little, when the income of my writeups comes together, it will be good. For every article I write, I can reach a few and when they are compounded it becomes many. Sooner or later, I can build a support system in this platform.

Never give up! I read his story of not being successful in his early years in writing and it makes me realize that I should not give up as well. Actually it's been a month that I am here in read.cash and I have written some articles already and I am still having this bot hunting because until now, I am not yet visited. Sometimes I am asking what's lacking with my articles but I also remembered @immaryandmerry articles to just enjoy writing and don't always look for the bot, in the long run I will be noticed. I am looking forward for that.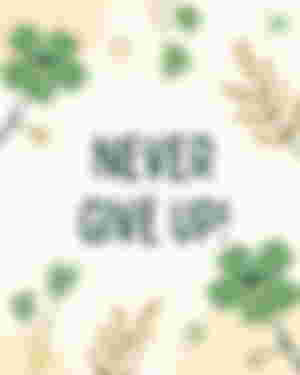 Actually, there are still some takeaways in my list that I have but the ones listed are the highlights. I actually applied few of his tips in this blog, let's see how it works.
Lastly, I am really happy that I came across his article and I am overwhelmed that @CryptoMax is my first ever sponsor in read.cash. It is overwhelming that a seasoned blogger like him would sponsor a beginner like me. With that, I am so thankful, so a great shout out to him and he has many articles that you can really relate.

If you enjoyed reading this article, I would love to hear comments from you.
Links
If you have a passion in writing you are very much welcome in read.cash
👉https://read.cash/r/MizLhaine
And if you want shorter messages, see you in Noise
👉https://noise.cash/u/MizLhaine
If you want to see journal and planner contents in YouTube here's my channel link.
👉https://www.youtube.com/channel/UCu2M8zyZYYwY3Bzkmwro1Tg
Thanks and see you around.