Three R's.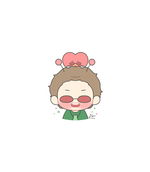 Hello beautiful people!
I hope you all are doing fine amidst of the shortcomings and uncertainties we may feel day by day. Always remember that a positive life is a happy life. ✨
---
How are you, people? Things here in my end are getting hectic day by day since I started returning to office for work. The long sleeps I used to have was gone, my tight budgetting was really affected that sometimes I almost run out of funds, but good thing still happens everytime I experienced such, me getting homesick still even though I'm used to being away from home. And all other things that made me missing in action. Not just here, but also in my personal life. Friends are inviting to go out, but declining is the only option I have since all I wanted to do is rest and rest and rest.
And know what, seems that the last article I have; This will be the last feels really the last article I'll have here. But for real, everyday I kept on visiting this platform and trying my best to make an effort but to no avail, I always fail. Not because I do not like it here anymore, but because I'm really tired these past few days.
Nevertheless, here I am. Again.
Tomorrow is a big day for me.
It will be my first year here in this amazing platform! I am more than happy to be this far despite of being missing from time to time. For sure, everyone here is in so much happiness for being here.
Anyway, I will not be talking about my 12 months stay here rather, I wanted to try to do these 3 R's I saw on one of my social media.
RESET.
RESTART.
REFOCUS.
Forgetting for some reason is one of the hardest thing to do, yet one of the most satisfying feeling ever. Personally, forgetting doesn't really mean removing what happened from your mind, rather trying to accept what had happened, learn from it, see some hope from it, and starting over.
And starting over used to be the most difficult thing to do knowing we will start from scratch again, yet one of the most wonderful thing to happen knowing for another chance we have something to look forward. We have something to hope for. We have something to work on. And for some reason, that's where the spark starts.
Then once we get a chance to start over, easier said than done, but this is the moment we need to put our focus again. Taking steps one at a time again. Taking slow progress as it is still a progress. And focusing again for another wonderful success along the way.
---
That's all for today beautiful people. If you have any thoughts about this, feel free to leave it in the comment section below. Let's interact. Stay safe always! Xoxo ✨☺️
- MissJo 💜
Lead Image from UnSplash