Team + Foods and some extras.
Hello beautiful people!
I hope you all are doing fine amidst of the shortcomings and uncertainties we may feel day by day. Always remember that a positive life is a happy life. ✨
---
For the past two months of inactive here, I got a lot of things to share to you all. I wasn't even shared here how my birthday went last June. But maybe that will be my next article.
For now, let me share to you some events happened. And of course with food and extras.
I forgot to share to you as well here that from my original shift at work which is 4:00 AM to 12:00 NN, I was transferred to 8:00 PM to 4:00 AM, which means I was transferred also to a new team.
I was a bit conscious with my team because most of them are tenured. They are even more than 10 years in the company compared to me who is only 3 years, I'm really new. But good thing, my new teammates are really approachable and kind.
Anyway, here are the small gatherings we have with the team.
Breakfast at Seda Hotel.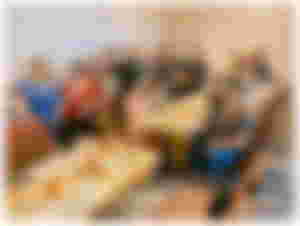 My pocket literally cried because of this. I mean, we paid 600 pesos each for a breakfast. Though, it is a buffet, I really can eat a small amount of food especially the food served in breakfast. Only if there is a dried fish with a very sour and spicy vinegar, I will literally love it.

But yes. It was actually the typical breakfast. Hot choco, egg, bacons, and the like. Calculating the amount I ate, it will only cost about 60 pesos. Lol!

I was really supposed not to join the team breakfast since I know it will cost me money, but for a respect for the team and knowing I am new, I just erase the thought that time of money I'll spent and just enjoy the moment.
Best in Attendance.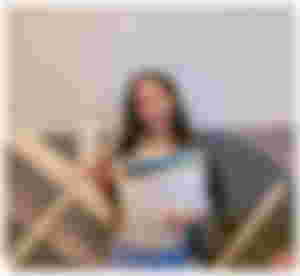 During our breakfast, our supervisor surprisingly conducted a short program just to give a light mood with the team. She prepared some awards for us. The awards were: Best in Attendance, OT Warrior, Top Agent, and Survey Warrior of the month of June.

And to my surprise, I bagged the Best in Attendance award. I was literally shocked becàuse who knows I'll have it. I used to have some absences before, but now I even got an award. Just a simple thing, but means a lot to me.
Jollibee by the office.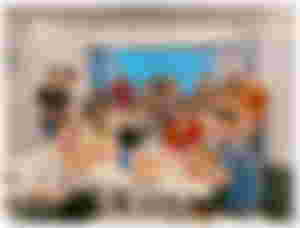 This was a treat by our company. Almost every month, our company provided us with this kind of treat especially if the team is doing good with the matrix our center set for us. Last time it was donuts and pizza, and this time, Jollibee. Bida ang saya! Thank you, Q.
Happy Birthday, Trish!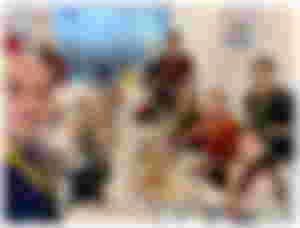 Trish is part of our team. She's not on the picture since it was her rest day, yet she still managed to send foods for her birthday. What a generous lady she is. She sent us carbonara and a cordon bleu. I used to not like carbonara because what I ate before if not too creamy, too dry. But Trish's carbonara was just amazing. It was delicious.

Happy Birthday, Trish!
And here's some extras!
Boss Manok with Friends.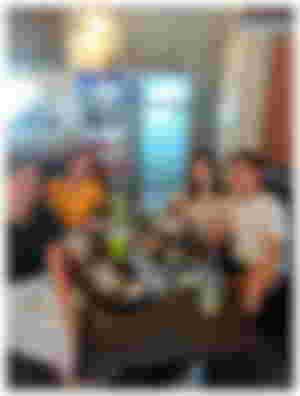 Catching up after some busy work days. It was me on yellow orange, Chenny on black, and Lyn on brown with her boyfriend.

We just have unlimited wings with cucumber lemonade and that was it. Our tummy was filled with joy because of the food we ate.

And of course, catching up will not be complete without some chikas.
My Birthday Treat.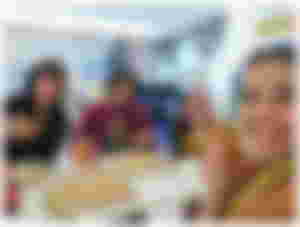 This was last June, post birthday celebration with my close friends at work. They're not my teammates, but real friends.

I just bought four boxes of pizza. We are actually seven here but the other three came late because they were stuck on chat and wasn't able to put theirselves on break.
And that's all. Another talk about food all over and right now, literally my tummy is asking for food. Got to prepare a breakfast for now, I'll be back to read yours later.
---
That's all for today beautiful people. If you have any thoughts about this, feel free to leave it in the comment section below. Let's interact. Stay safe always! Xoxo ✨☺️
- MissJo 💜
Lead Image from Unsplash. **