Taud Taud Na.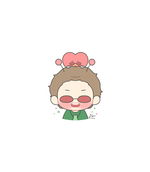 Hello beautiful people!
I hope you all are doing fine amidst of the shortcomings and uncertainties we may feel day by day. Always remember that a positive life is a happy life. ✨
---
Has anyone here observed how days are fast moving? Like it was once the 1st of January 2022, and now, we're only five months away for 2023. It seems to be like a snap of a finger and a blink of an eye. Just amazing as it is!
Just amazing as it is how I was once so drown in this platform, that being drown here is the best thing ever happened to me. That I'll never allow to miss a single day not trying to read and write, that if ever I missed a day, which no one can prevent, I really made sure to compose two just patch in my absences. But what happened?
It's been a while. Really been a while. Taud Taud Na!
Looking back, I seemed to almost know everything about you. I seemed to know all of you personally. I seemed to be walking on the same path as you, dreaming the same dream, and doing the same thing we all love to do.
Sad to say, I was lost.

It was a month ago that I last uploaded my entry. With five likes, four comments, and 20 people who have seen my work, and Rusty with other generous giver leaving me with $10.68.

And looking back at my profile, I missed being called MissJo from your comments and replies. And just now, everything seemed to have a flashback. The challenges I entered to, the games, the questions and answers. What happened to my bio, "Keep writing."? I wasn't able to keep the promise. And it guilts me.
Should I continue?

This is the last draft I have in my account. A question mark was even written there. Because when I drafted this down, I really do not know what to write anymore.
I felt that I changed a lot. Changes that gave me no good. For real.
What's happening?
Five months! I still have five months to make the most of this year.
I'll try my best to turn this Taud Taud Na to Karon Na!
---
That's all for today beautiful people. If you have any thoughts about this, feel free to leave it in the comment section below. Let's interact. Stay safe always! Xoxo ✨☺️
- MissJo 💜
Lead Image from Unsplash **