So what? Let go!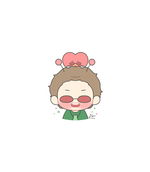 Hello beautiful people!
I hope you all are doing fine amidst of the shortcomings and uncertainties we may feel day by day. Always remember that a positive life is a happy life. ✨
---
Even if you're in danger on the boundary,
Let's cut through the wind while laughing and chatting.
With mistakes and in tears, we just go.
Don't stop and worry yourself,
Although there's no answer yet,
---
Earlier while on shift, I binge watch all music videos and concert performances of BTS to get me away from boredom.
Then I came across with this song, So What!
With the title itself, it already entails a positivity in life. Well, most of their songs are actually inspirational. Just like how they say so what just means we can always go on with life. That no matter what happen, we need to move forward. Easier said than done, but it is the best way to do and an option to choose.
Life itself is full of what's, why's, when's, and how's. There's no definite answer. Which sometimes stops us from doing with the thought it may fail us. We're afraid. Who would not? There's no such thing as sure in this life. Even the most successful person may go down again and experienced failure. But we need to as well bear in mind, that those who have nothing, those who started from the scratch became a well-known person. You just need to wait for your perfect time.
And while waiting, we need to do the best that we can. We need to enjoy life. We need to go with the flow. If we need to cry, let's all cry. If we need to get hurt, let's get hurt. It's not how many times you fail and fall, it is how many times you bounce back that matters.
So what? Let go!
---
That's all for today beautiful people. If you have any thoughts about this, feel free to leave it in the comment section below. Let's interact. Stay safe always! Xoxo ✨☺️
- MissJo 💜