A life update that nobody ask for.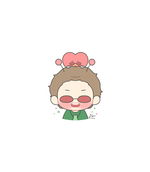 Hello beautiful people!
I hope you all are doing fine amidst of the shortcomings and uncertainties we may feel day by day. Always remember that a positive life is a happy life. ✨
---
Here's a life update that nobody ask for, but I am still willing to share with you all. You know, Read Cash is not just a platform where we can earn, I am just so happy that this one became one of a shoulder I can lean on. In a way I can rant, share my happiness, a snippet of my plans, and everything. This platform feels like a person you can talk to that will never judge you. Amazing, isn't it?
So here, how's me? Well, so far so good! Let's see.
Update on work. I can say, it is in indeed so far, so good. I'll be turning four weeks working on site now and so far I already adjusted on it. And finally, my shift changed to 8:00 PM to 4:00 AM. I am so glad that I will not be having any struggle with the transportation. And of course, I can be able to render post shift overtime and my night differential will be a lot bigger this time. You see, I am a sucker of high pay. Lol!
Update on finances. When December 2021 came in, I am already debt free that time. As in no loans, no debt from anyone. Sad to say, typhoon Odette came it caused a lot of damages in our place that money was needed to bounce back from what happened. My savings are not enough to fill in the needs, that I got no choice but to get some loans. Which means, I am not debt free as of the moment. I am a bit sad because my goal is really as much as possible not to get any loans, but things really sometimes will not get the way we wanted it to be. I really need to borrow money to build a house as my earnings here are not enough, but I am still thankful though as the money I borrowed goes into something worth it. Hopefully before this year end, I'll be debt free again and please, no unexpected happenings again. Praying for it.
Update on personal. This one is so far so good. Despite of having debts, I am still making sure to be happy and sane. That's what important. I need to be happy and sane to continue what I am doing. I am still with the same circle of friends. I still can do what I wanted to do. Eat the foods I like. Buy things I needed. Buy things I want if ever I have spare money. And a lot more good things.
Update on spiritual. God knows how I am grateful for the blessing of life I receive day by day. I may not be able to visit a church every Sunday, but I always make sure to spare a time to pray and give thanks to the Lord. God has been so good to me and it is just right to give back the goodness He's been giving to us. As we are trying to grow our personal life, we need to grow our spiritual life as well.
And that's it. A simple and a little update on me. How about you? How's life going?
Life may be sad sometimes, but always know that the sadness we feel day by day is what makes our life more exciting. Because everyday, we are challenged to grow and thrive. And it is so exciting that happiness is coming through our way. And it is so satisfying that at the end, we are getting things and happiness that we wanted.
---
That's all for today beautiful people. If you have any thoughts about this, feel free to leave it in the comment section below. Let's interact. Stay safe always! Xoxo ✨☺️
- MissJo 💜
Lead Image from UnSplash