24 hour awake!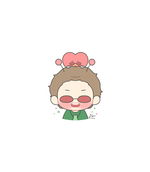 Hello beautiful people!
I hope you all are doing fine amidst of the shortcomings and uncertainties we may feel day by day. Always remember that a positive life is a happy life. ✨
---
I was supposed to go to one of the Pag Ibig Branch we have here in Cebu City to get my Pag Ibig Loyalty Card captured. However, I wasn't able to make it done. Sigh!
That is actually because, I was 24 hour awake yesterday. Poor me. But I know it is my fault.
I woke up yesterday at around 5:00 AM to wash my clothes, prepared my breakfast, and did everything that needs to be done. After doing so, I just get back to bed to read articles here, scroll on my social media, and watch netflix.
I planned to sleep at around 2:00 PM because I planned also to render work on day off in the office. Sadly, I wasn't able to sleep anymore because I drink coke during my lunch. I jusy thought I could still sleep because I am actually sleepy. But to no avail, I wasn't. So I just let it be.
Then I have no choice, when the clock ticked at 5:30 PM, I just took my bath and prepare for work. I arrived at the office around 7:00 PM, have my dinner at our pantry, then start my shift by 8:00 PM. Imagine how sleepy I was.
It was okay in the first two hours, but when the clock hit at 12:00 AM, gosh! I can't take it anymore. But I have no choice but to keep my eyes open and finish my shift until 4:00 AM today. Fortunately, I made it.
It was a struggle to be honest. I did not drink any coffee anymore as it will make me palpitate and just get nervous out of nowhere and it makes me uncomfortable. So I just bear with the sleepy head I felt.
When the clock striked at 4:00 AM earlier, I immediately logged off from work, booked a ride going home, as my body really wanted to be lying in bed and sleep.
Around 4:30 earlier, I arrived home. Changed my clothes, just check my messenger for any messages, and right go directly to my dreamland. Then I woke up at around 11:00 AM, which means I already have at least six hours of sleep. But still lacking after being awake for 24 hour.
Well anyway today, I am planning to sleep at around 5:00 PM, as I still need to go to work at 12:00 AM for a preshift overtime. And that's it.
Maybe, I'll be getting my Loyalty Card on my next rest day. Hopefully.
---
That's all for today beautiful people. If you have any thoughts about this, feel free to leave it in the comment section below. Let's interact. Stay safe always! Xoxo ✨☺️
- MissJo 💜