Online Casinos that Let You Gamble for Free
Bored on a Saturday but don't have any money to spend to do anything? Well, believe it or not, there are several websites on the internet that will let you do a little gambling for free.
Not only is this great for your wallet (especially if you win big), but we recommend that all players start on a website that allows them to try the site for free. This will let you test out the games and ensure you like them before you deposit your money because once you deposit your money, you are pretty committed to the site.
Ready to learn about the best online casinos that don't require a deposit? Scroll down to see our list!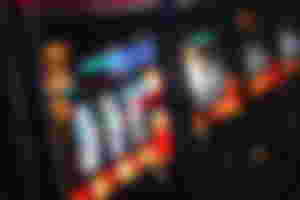 Before you dive into the world of free bitcoin gambling with no deposit, let's talk a little about rules and regulations.
Remember that in order to gamble online, no matter where you live, you must be the legal gambling age in your country. In the United States, for example, the legal gambling age is 21. In the UK it's 18.  Either way, before you go to any websites, check to ensure you meet the rules and regulations for legal gambling. Otherwise, if you win a jackpot, you may not be able to cash out.
Secondly, while you are looking up rules and regulations, check to ensure that online gambling is legal in your country. Some countries, like the Netherlands, only allow online skill game gambling like poker, while other countries, like the US, leave the legality of online gambling to the state to decide.
Once you have double-checked that you are of the legal age to gamble and that it's legal in your country, feel free to dive right in!
Plinko is a fun game made popular by the TV show The Price is Right, and typically the contestant will drop a coin or other object from the top of a triangle and watch it fall to the bottom. They will then receive the bonus wherever it lands.
The best free online Plinko is actually a bitcoin Plinko game available on MintDice.com. We love this game because you can choose your risk, so if you don't want to lose all your money, you can choose the least risky version of the game where each bet will let you leave with at least 0.3 of your original bet.
MintDice.com is an online Bitcoin casino that has a free Bitcoin faucet where everyone who visits the site can get a small amount of Bitcoin for free. The best part is, that this Bitcoin faucet is always available—it's not just a one-time bonus that most sites saddle you with! Therefore you can return each day to try their Bitcoin Plinko for free if you would like—even if you are a regular player on the site!
The best free online slots are those hosted by MGM and are called MGM Slots Live. These games allow you to play for free. The only issue is that you don't win money, but rather you win rewards at MGM casinos if you travel to the city of Las Vegas.
Before you knock it, know that these rewards can include 2 for 1 tickets to Cirque du Soleil shows, free rooms on the strip, and even dining credits at some restaurants! If you play these free games enough, you might just need to buy your plane ticket to the city to arrive at an already paid-for vacation.
The MGM apps have lots of choices for slot machines, whether you want to play in an old town saloon vibe or perhaps in the Emerald City. Note that these slots are not available for those who live in the city of Las Vegas and that they also have a redemption limit of 3 per 30-day period.
Not planning to travel to Las Vegas anytime soon? Not to worry, our second choice for free online slots is MintDice.com which, in addition to their bitcoin, Plinko also had bitcoin slots. Same as before, you can visit the faucet to get a free amount of Bitcoin to play slots with as you please.
One nice thing about MintDice, as opposed to MGM, is you again get to pick your risk depending on the slot machine that you choose to play. This can make all the difference when you are playing with real money as opposed to the play money used on the MGM slots.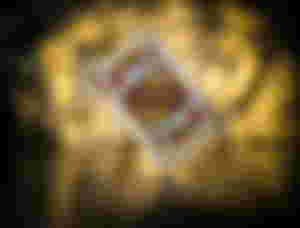 For free online poker, the WSOP website is the best of the best. Not only is it an official website, so you know you will always be able to cash out, but they also run tournaments that can help you land in the actual World Series of Poker someday.
Because the WSOP site is so official, know that the competition for their Poker will be fierce and that sometimes there are strict deposit and withdrawal regulations depending on where you live. They also typically only accept certain currencies, such as the US dollar.
Want to play free Bitcoin poker instead? This option exists on MintDice.com if you go to the 'casino games' tab in the drop-down menu. We like this site as well because there are so many different choices of poker games to choose from.
Plus, remember the free faucet? This can be a great way to learn how to play poker without having to worry about losing all of your money, as you can visit the faucet for more when you run out. Just know that if you win big, you won't be able to cash out until you have made a deposit on the site.
Overall, there are lots of places online where you can gamble for free, and we can't recommend MintDice.com enough. We love that they give you free Bitcoin from the Bitcoin faucet and let you choose your risk level on all of their games. So next time you find yourself bored at home, head over and try MintDice.com for free—after all, you have nothing to lose!
This article was originally published here.