You said you're a cryptocurrency enthusiasts, how many crypto Asset do you have?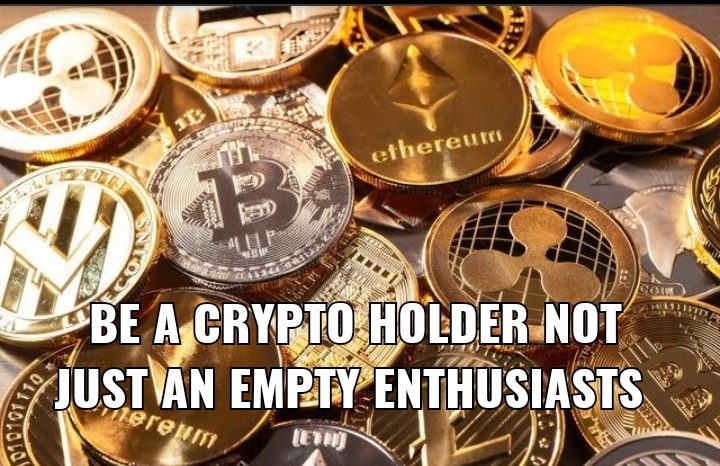 I am not writing this to mock you for not having much cryptocurrency assets with you but rather to spur you up towards acquiring and accumulating as much cryptocurrencies and I believe this will really be of help to you.
It is not so funny or well to call yourself a cryptocurrency enthusiasts but you don't have at least the first 10 cryptocurrency with atleast one token of it saving in your wallet.
I know you may not have been thinking in that direction but this may be a wake up call and a call to action for you.
If you're here in uptrennd, it is an opportunity to acquire and amass as much 1up as you can, it is very good to hold large amount of 1up, but what of other cryptocurrencies?
Remember as an investor, one of the rules us never to put your egg in one basket.
I expect you to have at least 1 Ethereum, 1 Bitcoin, multiple 1up, 1BCH, 1 or more EOS, 1 or more XPR etc.
They us a reason for that, not for pride, but for the future.
What will happen if by tomorrow Bitcoin price jump to $20k? Or Ethereum jump into $1k, or 1up price jump to $1?
What will you do, just to stay and watch without having anything to show for it?
Well, if you do that, I see you not as a crypto enthusiasts but as a crypto praise because if you're enthusiastic about a thing, you should be able to do it to the core and have it in abundance.
. Don't just be an enthusiast with words of mouth, differentiate yourself with others who are yet to know about cryptocurrency by having more assets.
Your money is the bank does you no good, get it out and save it with crypto so that you can be proud and different from those who are not yet cryptocurrency enthusiasts.
It is not too late to start it again,and do something about it.
This is a timely advice and I think it will be to your own good and your choice to either take it or leave it.
And always remember in all we do; #MONEYMUSTBEMADE
I am @Mike4christ