Romantic Scenarios in My Head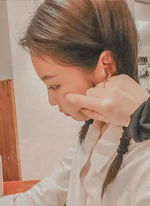 Do you ever experienced sometimes imagining or creating romatic scenarios in your head then you will just notice yourself smiling like an idiot whil doing something having that thoughts in your head.
Sometimes I really love to imagine scenarios where I have someone to share my life to.
I imagine meeting a stranger in the unexpected places then havinv a time to get a long and have small deep conversation with them.
I imagine creating a friend into lovers relationship with them.
How sweet it is to have a thoughts being with someone you don't really expect to be with.
I imagine building a house and creating memories together. Imagine waking up to next to that someone, smiling at you share your goodmorning kisses, having someone who's always ready to share with you his life, willing to be with you even sometimes you feel your walls are crumbling down.
I imagine to be with someone who's willing to hold my hand and help me stand when I'm on my knees and feeling down.
I imagine to be with someone who's willing to share the laughter and cries with me.
I imagine to be with someone who always hold me close and don't let me go, to be with someone whom I can share how my day was after a tiring job, whom I can call as my home, I swear I could imagine the feeling of being home would be much more exciting knowing that person is your home.
I imagine being with someone who's the reason to get up every morning and to think about every night.
I imagine just having a simple dinner with a great view in the top of an apartment, holding a glass of wine, then that someone will just hug me from the back and just say sweet nothings just to comfort me after a tiring shift at work.
I imagine being with someone who will look at me like I'm his world, because in the eye of the world I'm just a human but for him I'm not just a human but I'm his world.
I will put these wonderful person in my imagination spending their life with their own persons. Hahaha just kidding I'm always grateful to all my readers, to R and specially to my sponsors. Have a great day you all!