3 years ago
(Last updated:

2 years ago

)
The most spectacular cultural expression of suicide is probably that of the Samurai of Old Japan. (Below detail from Seppuku Suicide, a print (1900-1910) by Tomioka Eisen.)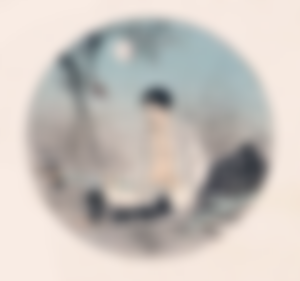 Most people have heard of Harakiri, or Seppuku, ritual suicide, committed for the purpose of preserving one's honour as a warrior, and required in certain circumstances. Sometimes voluntary, sometimes ordered from an overlord, this was a part of Bushido, the code of the Samurai. (Below: Akechi Gidayu prepares himself for Suicide, a print from 1889-1890 by Yoshitoshi.)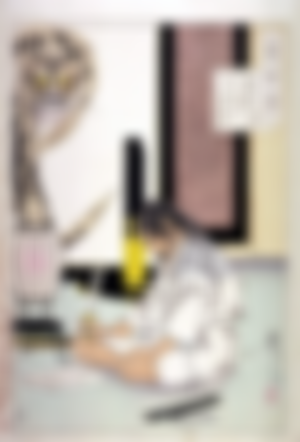 The first recorded Seppuku was performed by Minamoto no Yorimasa in 1180. Although practised after that in various forms, it was not until the first part of the Edo period (17th century) it became fully ritualised with a complex regulatory framework.
How was it done?
If it was a planned action, the samurai was sitting in front of spectators, dressed in a shini-shōzoku, a white kimono (white colour symbolises death in Japan). Behind him, he had a second, a kaishakunin. The samurai then plunged into his abdomen a blade, which could be a knife (tantō), a shortsword (wakizashi), or a longsword (tachi), performing a cut from left to right. At that moment the kaishakunin decapitated the samurai with a cut, kaishaku. This required an enormously skilled swordsman; the head should not be entirely separated from the body, but hang in a slice of flesh in something called dakikubi (embraced head).
Yamamoto Tsunetomo wrote in Hagakure (The Book of the Samurai, a guide for samurai warriors):
From ages past it has been considered an ill-omen by samurai to be requested as kaishaku. The reason for this is that one gains no fame even if the job is well done. Further, if one should blunder, it becomes a lifetime disgrace. In the practice of past times, there were instances when the head flew off. It was said that it was best to cut leaving a little skin remaining so that it did not fly off in the direction of the verifying officials.
Here is a detail from a print (1910-1920) by an unknown artist, showing the position of the kaishakunin.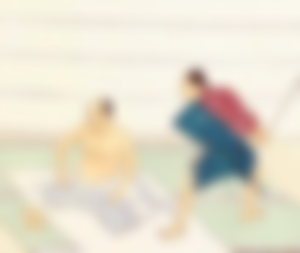 Other forms of seppuku existed. For instance, a difficult one without a kaishakunin, and with a more elaborate pattern of cutting, jūmonji giri (cross-shaped cut), all performed by the samurai alone.
Another form of honour suicide in Japan, was to drown oneself. It was not limited to the samurai class.
In contemporary Japan, suicide is still surrounded by a mentality alien to the rest of the world. However, although the suicide rate is high, seppuku has become extremely rare, but not unheard of, in postwar Japan. One of the most famous cases was when author Yukio Mishima committed seppuku publicly in 1970. Another case was Isao Inokuma, Olympic Champion in Judo 1964; he ended his life with seppuku in 2001.
(This article is based on material previously published in Meriondho Leo.)
Copyright © 2020 Meleonymica/Mictorrani. All Rights Reserved.
You find all my articles on Japanese Art & Culture here.
Interested in Japanese culture? Join my community Japanese Art & Cultural History (7c1f).
You find all my writings on Read.Cash, sorted by topic, here.
3 years ago
(Last updated:

2 years ago

)