Why I don't like Christmas decorations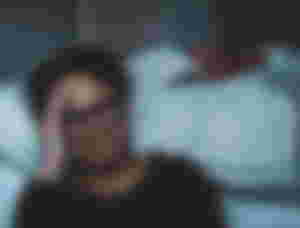 Christmas decorations are a ubiquitous part of the holiday season.They bring in a festive atmosphere, encourage us to come together and evoke nostalgia for the celebrations of years past. However, for some people, Christmas decorations evoke something far different than merrymaking.
The truth is, for a growing portion of the population, the decorations that hang on their streets and fill their homes are a reminder of something very different. For those with negative experiences of the season—be it poverty, family conflict, or the loss of a loved one—the decorations can bring darkness to happy memories or make painful ones even worse.
And this is my case that I come to explain to you because I dislike them.
For those who are struggling to make ends meet or feeling economically deprived, seeing the opulent decorations on their neighbors' homes can serve as a reminder of their own poor economic situation, adding to their stress and feelings of financial insecurity. Similarly, crowded stores and sharply elevated prices can make shopping for presents a difficult and expensive task.
Christmas decorations can also reignite memories from difficult family relationships and past loss. During a time when family gatherings are seen as the norm, often difficult dynamics and painful memories arise. Decorations—from the twinkly lights to the nativity scene—can reignite memories if family members have passed away or bring to light arguments that have been holding the family back from reuniting. Even for those without family strife, the knowledge that loved ones are absent can still prove difficult to process and move through.
Ultimately, for many, decorations can be reminders of past traumatic experiences. The result is that such people have a hard time connecting to Christmas or feeling the celebratory spirit and joy that typically marks the season. They may struggle year after year with a crippling anxiety or depression during the holiday season, choosing to close themselves off or only half-heartedly embrace the festivities.
The truth is, Christmas decorations can be a difficult reminder of past traumas, as well as current stresses of the holiday season. Such decorations may invoke feelings of stress, sadness, and even anger, making it hard to appreciate the festivities surrounding the holiday season. As such, it is understandable why many choose to avoid decorations year after year.
I understand the beautiful feeling of all those who celebrate, but my parents died around this time, so year after year this is very painful for me...However, I am still #alive and fighting, trying to do my best, even though life is hard...



Sponsors of MicroReylatos