Re-publishing classics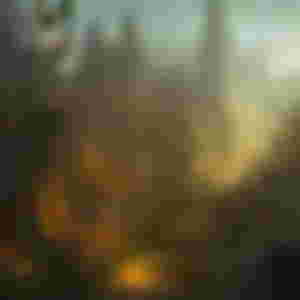 Today I come to talk to you about the importance of re-printing for the new generations.
The reason I consider it necessary that books that are from my classical point of view are re-printed for these new generations, especially because these new generations are used to receiving the prizes or the rewards of everything they do instantly.
This, as I have already explained in other publications,
is since they are used to using these applications such as YouTube shorts, Facebook Reels, or TikTok videos that are 5 seconds long, in which they obtain a laugh or satisfaction immediately.
So their brain is used to that and well, you know what happens, we have people who consume banal things and who do not worry about reading or learning creative processes, studying the great authors.
And in this sense, reading and re-printing classic books is something very positive.
I want to talk to you about something very popular, a book or a very popular saga of books, which in this case is about J.K. Rowling's Harry Potter.
I like Harry Potter because it talks about the story of a young man who fights against the problems of his adolescence and his life in a magic school.

We all know what happens in Hogwarts and we have all read the magic story of Harry Potter, who is a child, let's say orphan, adopted by other people, who goes to a magic school and a series of things happen.

Harry is a very interesting character and his story is told in such a peculiar way that you feel that you are experiencing all the problems that Harry has, that he tries to overcome when he has discussions with his professors, with the professor of potions Snape and all the discussions he has with Draco Malfoy and all the bully that he tries to overcome in the magic school and also all the dangers that being a child you have to face mentors and dangerous criminals and a series of monsters and creatures and beings huge and fantastic.
That being a child it is not easy to have to face all those terrors.
So I think that books like Harry Potter and all those books are important for young people because they help us and they help them understand that we are not alone with our problems, that there are always people who help us and that is why re-printing is so vital for the new generations so that these new generations take back these classics and learn from reading and learn that things must be gained with merit, that you have to make an effort to achieve something, that if you want a good reward in a publication you must give it an added value to your content, that you must learn how to write, that you must know how to narrate a story, that you must know how to hook a reader who stays reading until this point in the publication because it is interesting what you are telling them.

These are narrative and writing techniques that are studied learned and perfected over the years.
I invite you to read new re-prints of these books, to stimulate reading, to always be curious, and to show others your worlds and your creativity.
I hope this will motivate you and help you create a better world because in the same way that you create a magical, fun, and beautiful world, I am going to enjoy that world and we are all going to enjoy it and we are going to have a better world.
Thank you for reaching this point and I wait for you in my next publication.



Sponsors of MicroReylatos