Hello, dear bitcoins cashers!
We continue with rouge, I left brief descriptions of who they are and were important figures in the kingdom of magic and the occult.
It is something that I admire very much and here I share these dips of wisdom.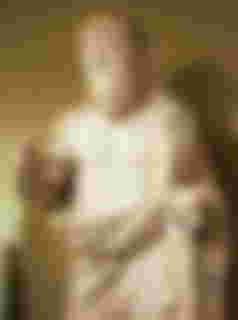 Pythagorean thinker born in Tianes of Capadocia quickly after Jesus Christ.
Apollonius's mommy realized her pregnancy through a demon because she created him without the labor of a man, his father had been according to Kabbalists one of the main salamanders. Swans sang when came into the world and lightning fell from the sky.
His life was a succession of miracles, he reawakens the dead, freed prisoners, make oracles, saw ghosts, and appeared to his distant friends, the devil said hello in figure and he understood perfectly the song of the birds.
Leloyer thinks that Simon was the one who taught him black magic, and Amiano Marcelino is content to place him in the number of men who have been assisted by a familiar demon such as Socrates and Numa.
Very little is known about the last of Apollonius's life.
Make sure that at the age of 100 the devil took him away, although Hierocles has maintained that he was taken to heaven.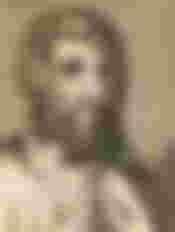 Heretic, alchemist, witch, doctor, and astrologer.
He was born in Montpellier in the 12th century and died in the wreckage in 1314.
Chemistry owes him many discoveries and even though he was only peeking for the philosopher's stone and thought of making another, he found the three acids: muriatic, sulfuric, and nitric.
Accuse him as a wizard. Pegna says that all her knowledge in alchemy owed to a demon and Mariana's father reproached him for having tried to form a man with sperm mixed in certain drugs and put in a pumpkin.
The Inquisition of Terragona had his books burned 3 years after his death and what was never forgiven him was for having said in a moment of exaltation that all the friars would be condemned.
Searching on Arnoldo de Villanueva a small treatise on the explanation of dreams and many works of alchemy and magic are attributed to him, among them The book of physical ligatures and that of the talismans of the 12 signs of the zodiac.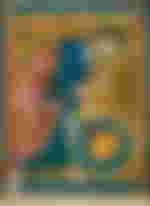 Famous hermetic philosopher of the 12th century who lived more than 1000 years by means of the secrets of alchemy.Many curious books are attributed to him from which we will cite the art of prolonging life is that according to the prologue he composed at the age of 1025 years, the key to supreme wisdom, a treatise on the characters of the planets, the song of birds, things past and future, and the philosopher's stone.
These were the names of the works attributed to him.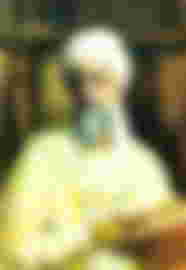 Famous Arab doctor died in the middle of the 11th century extension of his works and his adventurous life.
The Arabs believed that he was the owner of the spirits and that he made them serve as geniuses.And how he searched for the philosopher's stone in some regions of Arabia, it is said that he has not died yet and that thanks to the Elixir of long life and drinkable gold still lives in an unknown and powerful retreat.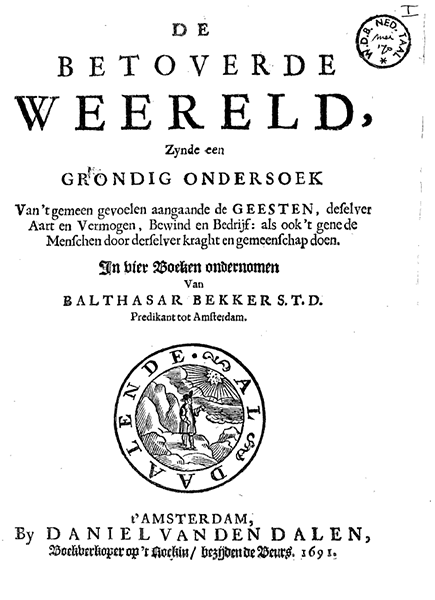 Author of the book entitled "Befooverde weerld" (the enchanted world), born in 1634 in Amsterdam.
His famous work denies eternal penalties and only admits the limited ones who believe in The Power of Demons.
His disbelief caused him to lose the room he occupied in Amsterdam as Reformed Minister of Cult.
Contemporary author who in 1821 published a work entitled: Les Farfadets, ou Touts les Mandé (the goblins or not all devils are in the other world).3 burned volumes with 8 lithographs and the author's portrait surrounded by emblems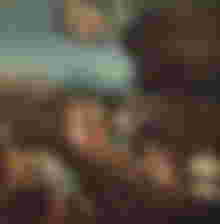 Famous magician who has left us a collection of secrets that the author of red magic transcribes in his book. Among secret bugs, the following are noteworthy: the ring of giges to destroy the effect of spells, to make a husband faithful, to do well in business, to make himself loved of women, to know the future, the true prayer of the salamanders, and so on.
An Anglo-Saxon scholar and philosopher who died in the plague of 1596.
He wrote a famous work among demonologists with the title demonomania de los brujos which first saw the light in Paris in 1581, followed by many editions of it later.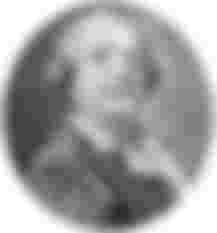 Famous 18th century adventurer known by the name of Alexander Count of Cagliostro.
Born in Palermo in June 1743 by diocesan parents, although some claim that he was the son of a great master of Malta and of the principal ones of Trabzon and others affirm that it was an offshoot of the race of the Frankish kings and descendants in a straight line of Carlos Martel.
Cagliostro is placed in the number of the favored of hell by the miraculous cure that worked in Istanbul.
After having traveled with a wise alchemist called Locota who is painted as the craziest man in Greece, Egypt, Arabia, Persia, Rhodes, Malta, England and France, etc. Living with truculence and trading in the charms of Lorenza Felicia beauty, his wife then returned to this Hamburg where he was greeted with a standing ovation in 1780.
Here based on talking with the angels and you say that he made voices heard that came from heaven.
He instituted a kind of Egyptian cabal. Young men and girls that he called his pupils or doves stood in a state of innocence before a large glass vial, and there, protected with a kind of screen, they obtained through the hands of the Great Coptho, the faculty of communicating with the spirits,and they saw in the vial how much they wanted. The facts of these pigeons were not limited here, cagliostro trained them to discover the hidden things of the future and certain curious matters generally at odds with modesty.
Basis boasting of having attended Casan's weddings and some suppose that he was born before the flood.
Finally in 1787 he was imprisoned in Rome and sentenced to death, although his sentence was commuted to life imprisonment where he ended his days in 1790.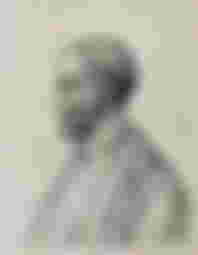 Astrologer and visionary physician born in 1576.
He made many enemies because of his bad character and his customs, but instead he was one of the wisest men of his time.
Made a lot of progress in math and medicine.
When nature did not make him jealous, he tried to do it by biting his lips or stretching his fingers until he cried, because if it happened, he would not feel any pain. Impetus outbursts so violent that it was more unbearable than the pain itself.
He had a great fondness for alchemy and claimed to be endowed with two souls, one that led him to good and science and the other that led him to evil and brutalization.
He claimed to have as Socrates a familiar demon that he placed between human beings and the divine nature. Communicate with him through dreams.
His works form two folio volumes, distinguishing mainly the books on the variety of things and the treatise on dreams.
The second installment of these great personalities is here, very bizarre and intriguing but super interesting.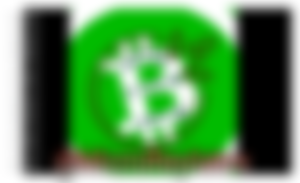 Note: all my posts are created on my low-level end smartphone.
You can chat with me on Discord
Reinaldo#7816
See you shortly bitcoin cashers!
Sponsors of MicroReylatos