I Would Dye All Over Again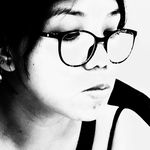 12.10.22
Yes, I would dye over again and again and again. I've had enough. It's time to end it.
HEY WAIT! I've had enough of blonde hair, that's what I meant. Yes, after 4 months I get to dye my hair again.
The last time that I dyed or bleached my hair was before we went to Cebu. It was around August and I only got to bleach my hair once. I tried to do my roots but due to lack of time, I only did one session of bleaching. You can even see the difference.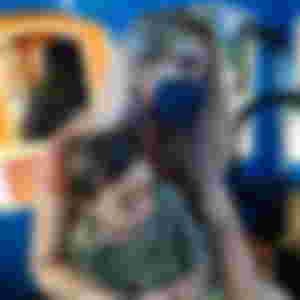 Months after I wanted to dye or bleach my hair but I don't have the time or someone to look after Lil B. Yeah, why didn't I think of going to a salon? Uhmm, because it's pricy and I don't want to blame other people if they damage my hair.
Anyway, I've been wanting to dye my hair again. It's weird for me to see my natural hair grow. I've been dyeing my hair for almost a decade now. I used to dye my hair almost every month or whenever I feel down. This time, I wasn't feeling down. Instead, I am getting annoyed with my hair falling thanks to postpartum. It's one thing that annoys me. I hate seeing hair on the bathroom floor, on our bed, and even on the floor.
Whenever I brush my hair with my hand, I can see how much hair I've lost, like a bunch. That's why I decided to cut my hair short again, preferred an undercut style but the hair stylist didn't do it. So to satisfy my hair craving, I decided to dye my hair again. At the same time, I can look decent enough when we go to my husband's Christmas party.
Unfortunately, the stores where I usually buy hair dye is not available here in Tacloban. It's either I purchase online or look for a store that has organic content. Due to lack of time, I resulted in buying a boxed dye.
We went to J&F and checked for any hair dyes available. Surprisingly the hair dyes are just cheap, for about 60 pesos. I just picked a color and picked up a few things too like lipstick.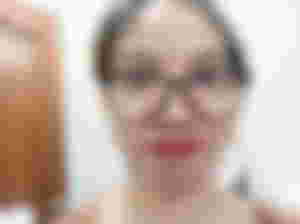 I was also supposed to dye my hair that same night but I fell asleep. The next morning, I prepared breakfast and decided to dye my hair while Lil b was still asleep. After a few minutes of dyeing my hair, Lil B woke up. I let her eat and continue what I am doing.
Oh here's what I used.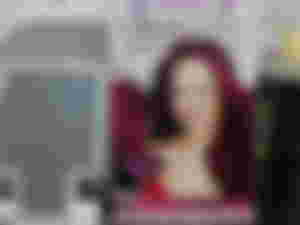 Then from this color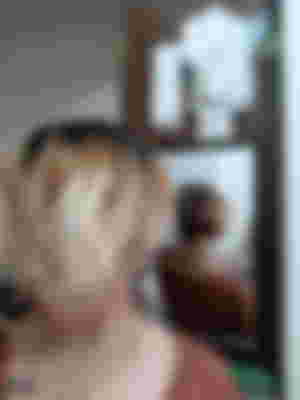 Oh man, see how horrible my haircut is at the back.
Alright, let's start.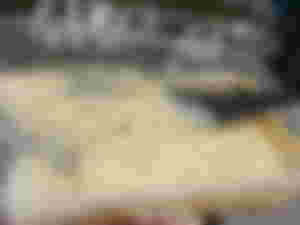 I have no hair dye bowl so I had to improvise. Good thing that the dye has a brush and gloves included.
Now, spread the love!!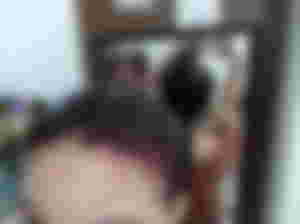 Lil b even laughs at me while she was eating. Once done, I will need to let it sit for 20 to 30 mins. I won't do over 30 minutes because the chemicals are quite strong for boxed dyes.
One thing I didn't do is to do a patch test. If you are not used to DIYing your hair, a patch test is a must.
Now for the result. Here's what it looks like while it's wet.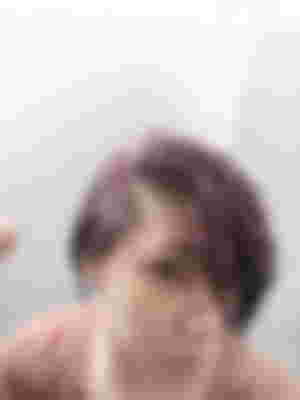 And for the finished product...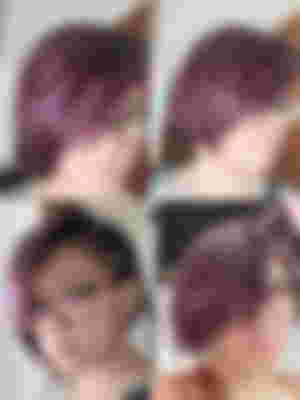 Don't wash your hair before dyeing or bleaching your hair. Natural oil on your scalp and hair will protect it from being damaged.

Whether you use boxed or organic hair dyes, the color will fade faster if you shampoo every day.

The color will fade faster too if you are using an anti-dandruff shampoo

Don't just take care of your hair, the scalp is more important.
I won't be able to bleach my hair after dyeing it a darker shade. I'll wait until my hair is long enough to cut it off again then bleach it again WAHAHA. But most likely I'll use boxed dyes for now because it's easier to apply.

Alright, that's all for now. Any violent comments and suggestions are welcome!! Shoot that ball!!
lead image and closing banner edited from Canva
pictures posted are mine unless stated
in all original content. Micontingsabit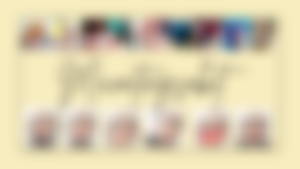 Check me out on
Noise.cash\Noise.app\Appics
Hive|Miconteangsabeat
PublishOx|Micontingsabit
Join me on
CryptoTab - BTC mining
Free Bitcoin Cash - BCH mining
Pi Network - Pi
FaucetCrypto