Conversation Heals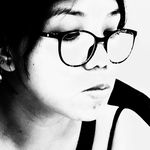 11.09.22
Talking is the easiest way that a person can communicate but there were times that we would find talking difficult. Do you agree? Me, there are only a few people that I can open up with. There are specific people that I can talk to about a particular thing. I sometimes keep quiet and don't feel the need to talk but I need to let it out. I need to be healed.
Why do people find it hard to open up?
Scared of admitting our fears or mistakes

Fear of judgment

Rejection

To avoid strong emotional connection or crying

Doesn't feel emotionally safe.
Who's up for discussion?
Most people think that admitting our mistakes or things that we fear is a sign of weakness. People who don't have any fears or weaknesses are just simply not normal. Fears and weaknesses are there for a reason, to make us stronger than yesterday. Opening up or admitting your mistakes is a sign of strength. Be brave enough to know yourself.
Keeping negative thoughts to yourself could be very unhealthy but people still do so because they are afraid of judgment. People tend to judge you by comparing your situation to theirs. Most of the time they would give you advice but there will be side-comments that they've been there and this and that, or you should do this or worse is the 'ako nga eh ganito' line.
Love life, yes, and in other aspects too. Some people won't express what they feel because they fear rejection or heartache. Rejection is very demotivating but also gives you the motivation to move forward and find a new way not to be rejected again.
Crying is a sign of being human not another sign of weakness. Some people hold back their tears because they even want to prove to themselves that they are strong enough to handle things on their own. It may work but not all the time. You'll still need to release your emotions so you can feel new to continue or start over again.
Remember the recent issue between the vloggers? This is what happens after opening up to some people you think you can trust, they will not feel emotionally safe opening up to other people now, especially to new people in their lives. The trick is to open up to people who you are friends with for a very very long time or the ones who know you from every strand of your hair.

I posted this afternoon that I'll be taking a break for today. I can help but post another article because I still have time to do so and because my best friend messaged me just in time that I needed her.
She's my best friend that knows everything about me, literally. We've been friends since high school. She's my partner in crime, my enemy, and my soulmate.
We would call, text, message, or even go to each other's homes whenever we want to share something about what was going on. We would meet up unexpectedly and call it an emergency hour but everything changed when she had a partner so possessive that I wouldn't even think that she'd have. She knows that we don't like her partner because she messes up with every meet-up that we plan. She even doesn't let my best friend have her own private time. I am still pissed that her partner is somehow taking her social life away from her. I/we can't even talk to each other thinking that I might be talking to her partner using her account.
Anyway, it's been a while since we talked and had a deep conversation about life. I miss my best friend, I even miss her because she's planning to go out of the country and we might not see each other before she leaves.
Early this afternoon, I was feeling down, dark, gray, or pale, but she messaged. I was surprised and since she was the one who messaged first I took advantage of it, and replied as fast and as much as I can. We talked about what was going on, I checked on her health too like I'd been bugging her for years now.
I broke down while talking to her. I don't have someone to talk to. I don't talk about things like this to my sisters or other friends. I just need her and the timing was perfect.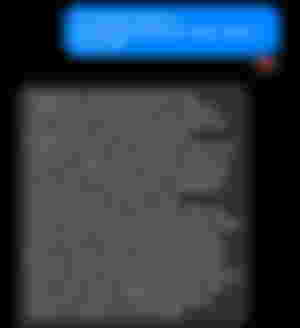 Talking to her was a relief on my part. We haven't talked like this for months. If I want to check on her I would text her so that her gf won't see it in her Fb messages or I would message her first by saying 'tol, pautang' (bro can I borrow money) which was a joke. If someone replies, I would know if it's her or her partner.
I just knew that she had herself checked up at last, and confirmed that she has PCOS. Now she has sleep apnea and has been diagnosed with ADHD. I wasn't surprised that she has ADHD because she has a symptom that we thought was just a part of her personality, but little did we know that her insomnia was already developing as sleep apnea. It's pretty scary to know her condition thinking that she's going out of the country.
She's my therapist, we are each other's talk therapist and I am sure that she missed that too. Having deep conversations with someone important in your life heals pain. Like she told me earlier, iba ang usap ng magasawa kesa sa kaibigan. My husband is busy until next week and he's on 3-week duty so yeah it sucks. I have no one to talk to but thanks to my best friend my heart went lighter.
lead image and closing banner edited from Canva
pictures posted are mine unless stated
in all original content. Micontingsabit
Check me out on
Noise.cash\Noise.app\Appics
Hive|Miconteangsabeat
PublishOx|Micontingsabit
Join me on
CryptoTab - BTC mining
Free Bitcoin Cash - BCH mining
Pi Network - Pi
FaucetCrypto
Sponsors of Micontingsabit