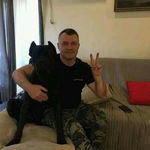 Life does not give you what you want but what you find for has been one great motivation in my life since I got to learn about it. Today, I want to talk about another one with you. Better late than never simply suggests a sense of not giving up on something when you think time is far gone.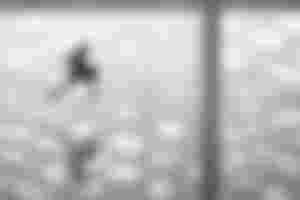 Time is precious and cannot be regained though but it is always better to find another time for a business you could not deal with at it's right time.
There is always one thing I say to myself, that is no matter how little or small an idea when starting it may grow up to become a best or great invention.
Sometimes we have something we want to bring into existence but because there's no money or resource to facilitate its launch and operation we end up throwing it all away. Today I write to tell you that it's best to keep the ideas safe and get back to it when you get the resource than to leave it unattended to at all.
A village near the sea saw it was time they started moving to other locations since the sea has almost started entering their houses. An arrangement was made the chief and other people went to secure a land at another location where the people were supposed to move in and stay. Lands where free at the time of moving but the only thing a family was expected to do is build a new home and move into it as they leave their old home. In as much as this offer was lucrative, some families were not ready to move while some families left off quickly and started building their houses.

Time passed by but still some families did not want to move simply on the basis that the new home was far from where they were and as such it would be a great deal moving away. They complained their farm is important so they will stay and take care of it.

As the rainy season drew nearer, a man who had travelled arrived home only to hear the news. He knowing perfectly well that he was late and might find it really difficult obtaining a land at the new home, he still strived and moved in. It took him a few weeks to get a land and with the help of some friends he put up a humble abode to which he moved to stay in.

Luckily for him and unfortunately for those who stayed behind, the rains came down in the evening of the day he left. Due to the heavy downpour, this sea snaked into theor rooms and carried away all their belongings. Others who tried saving the properties where nearly swept away by the sea. They stood there shakingly not knowing what to do and they said it's always better to do your's late that never doing it at all.
Better late than never might not also be about doing projects alone, it can also be about not rushing to get things done.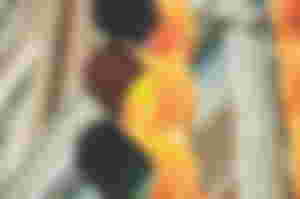 A man lived in a neighborhood where he thought he was the best in everything. He would wake up and ride this bike really fast to the extent of hitting anyone who mistakenly crosses his path. He was supposed to go for an interview on one faithful day and unfortunately for him, he woke up really late. He quickly rushed to get a shower and ear his breakfast. He started the bike and revved the engine. The way he did this got his neighbours really scared but who are you to talk about this man? He quickly rode off the compound.
Looking at the state of the traffic,he decided to skip it and ride fast through it but unfortunately for him, in the course of doing so, he collided with another bike and he dropped dead. Better late than never.
It is indeed great to do something even when you are late than yo never try doing it at all. Doing it to me, shows a sense of being able but lack of something. And also do not rush into doing something because you think you are late since you might end up not being able to do it at all.
Thank you all for your time and support.
Please like, comment and subscribe.