Broken trust
****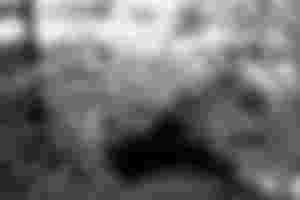 I learned that all men are capable of doing evil and that everyone was not raised with a good will. Even though they know exactly the difference between right and wrong. Some still choose to be evil. A hard lesson that will forever shape the way I perceive mankind.
I was raised in a remote place, far from the city. Although it was difficult for our mother to raise my sister and me, she did her duty well. She was also able to endure taking care of our father. He is sick, and people say he is crazy. While it was evident from the way he acted, we still loved our father, and we dreamed that someday he'd get over his sickness.
 Life is hard, yet our family survived. I was in my last year of high school when everything changed. My mother was diagnosed with leukemia and, since we didn't have the money to pay for her medications, she eventually died. My father has been taken back to my grandparents.
 My sister and I were sent to my aunt in a nearby province. She had a very nice husband. He is 10 years older than she is. They have a very beautiful baby daughter. They accepted us, knowing that we would help with the house chores and by babysitting my little niece.
 I always find life meaningless because of the things that happen to us. I honestly thought I wouldn't be able to continue through college because of our financial status. I am extremely grateful to my aunt for providing us with a place to live and food. And I think requesting for us to study might not be a good idea.
 I don't find anything remarkable to dream of more than I can't hold. But somewhere in my heart, I know I can change the direction of my life. I hope and pray that someday the universe will change my life. Somehow, it did, but not the way I expected it to be.
 It was when I noticed that my little sister was behaving strangely. She does not go to school. She didn't even go home for days. I was so worried. Months and months passed by, until news about her came—she was somebody's wife.
 I was angry. I felt left out. But I understood her somehow. Maybe she thought life could be better with somebody else, and she wanted to have a better life. I ended up doing all the work, and during the enrollment for college, both my aunt and uncle told me they were willing to send me to college.
 I was so happy. I thought that I would do the same thing over and over again. I'm glad that they were both kind and that they had good intentions. I took Infomation Technologies because it was the cheapest course available in our province. College comforted me. It is my second home. If only I could live on it, I'd do it in a heartbeat.
 I pay for my tuition and class expenses by cleaning the backyard, cooking breakfast, doing laundry, washing dishes, running important errands, and babysitting my niece every day. Maybe because of the determination I have, I got good grades and never failed a subject.
 I am in my fourth year of college and everything was going well. The treatment of the family I'm in stays the same. Until one day, I heard them talking about my school expenses and how I was using the money they were supposed to save for their daughter.
 I cried that night and thought that all of my spending was repaid for the things I did in the house. But I guess my uncle wants something more than what I can offer.
When my aunt had to go to the house of a friend, she brought her daughter with her, and my uncle and I were left alone in the house. I wasn't sure how it happened, but when I came to the house after doing the laundry in the nearby river, he went over me.
He cornered me in the nearby comfort room, touch me in some places and whisper something that made me wanna throwup. He says if I tell it to his wife I won't have a place in their house in the next morning. No one will help me and I can't finished my studies. 
While he was saying that I prayed real hard. I thought about losing everything. What would happen to me? I was paranoid and hopeless and thought of giving in. It was very fortunate when I heard my niece from the backyard.
I gathered my strength to push my uncle and told him if he do it again I'll tell my aunt about it. He told me he was the one paying my tuitions and without him I am nothing. And I should be submissive. I shouted for my aunt's name and he immediately move away from me.
After that incident I avoided him at all cost and I always went with my aunt to wherever she goes. If my aunt go without my uncle, I make sure to stay on the river until my aunt went home. It's funny how I look up on him and dream to help others because of him. But I was so wrong.
I finished my studies and work far away from them. I buy all the things that my niece and aunt needed in return for everything and for saving me from that unfortunate day. After all my niece and my aunt is my family.
 Until now, I still carry the memories with me and still find it difficult to get along with others. I'm afraid to trust again and being left out, but despite this, I hope to meet someone who has the same principles as me.