Why research is important?
Lead Image from Google.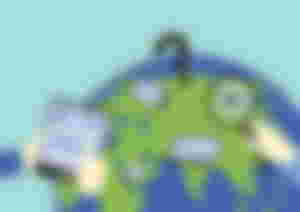 Image from Google.
Doing research is important because it helps us gain new knowledge with concrete facts. Research expands your base knowledge. The most obvious reason to do research is that you'll learn more. There is always more to learn about a topic, even if you are already well-versed in it. If you aren't, research allows you to build on any personal experience you have with the subject.
The process of research opens up new opportunities for learning and growth. Research also gives you the latest information. Research encourages you to find the most recent information available. In certain fields especially scientific ones, there's always new information and discoveries being made. Staying updated prevents you from falling behind and giving info that's inaccurate or doesn't paint the whole picture.
With the latest info, you'll be equipped to talk about a subject and build on ideas. Research teaches you better discernment. Doing a lot of research helps you sift through low-quality and high-quality information. Research also encourages curiosity. Having curiosity and a love of learning take you far in life. Research opens you up to different opinions and new ideas. It also builds discerning and analytical skills. The life people enjoy now or the things that we do in minutes which earlier looked impossible are all because of research. Some of them are medicines for cancer through research on medicine; people getting helped because there was research done to find out if people are okay and many more.
All these things like cellphones, medicines, theories, new elements are possible through research.
a. for this type of research, ethical issues that should be considered are potential for harm and informed consent. There should be a consent from the parents and teachers to allow them to carry on this research. Also, since dealing with mice and phthalates, there could be harmful expects to mice to the researchers.
b. If they have the consent to test using mice well, it is okay, no violations at all. They should also record everything via recorder or notepad or camera. But if they just tested without consent, well that's an issue.
c. If I were part of the team, I would make sure that the data is properly recorded, we have consents from teachers, parents and principal and we would exercise caution especially that we cannot force group members if they don't want to hold the mice.
d. Obtain a consent from the students, teachers, parents, Department of Education and the mayor or barangay captain of the certain area. Since the chosen study is in another place outside the campus then it also means the parents and teachers know where they are headed and they would proceed extreme caution and care. Need consent from the mayor/barangay captain and DepEd because you are entering another area and they have to be aware that you are conducting research.
e. This should be discussed on the stage and the parents/guardians should be informed and decide to talk it out with the police. Records and evidences must be concrete so that the police would take it seriously.
f. Potential for harm, results communication, voluntary participation and informed consent and approval from the heads.
As a student, it would enhance my knowledge, enables my learning to be efficient and develop better skills for reading and analyzing. This research would also exercise my mind. It would let my mind frequently absorb logic and creativity, allowing my head to become more active. It creates a healthy curiosity that fuels my brain and makes it seek new answers. It keeps me updated on recent information and community issues.
And lastly, it prepares me for the future.