Walk by faith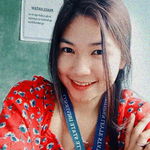 Lead Image from Unsplash
---
February 4, 2022 Friday
Today is the most planned with my mother and father to scheduled friday of the month to visit the Sr. San Francisco. Some catholics do believe the culture, about faith of a Saint Francisco Javier, this saint is located at the highest mountain of Maasin City, Southern Leyte. Usually, the people visited there every friday. I really don't know the reason why friday.
We just use our motorcycle, the driver is my father and we ride at the back with my mother. We arrived there at 9 am, the weather is not really high, it's just natural and sometimes there is rain but just a little.
So good feeling to be back there, for almost years I haven't visited there. Some of houses there was destroyed by the typhoon, it feels so pity to see there houses falling. The place there is really a kind of mountain very high, it is not good to stay there and build houses, it is very dangerous. When we are still travelling going to the church, I saw one of the baranggay there has distributions of shelter kits, like roof. I am happy to see happy faces of the people there while carrying the kits.
While we are getting nearer at the parking area for the transportation, we make sure to secure our motorcycle and just put our helmet and other things like capote (our shield for the body when raining) it is very important to bring those things. We fix everything and there is an old man, his work is to put cover to our motorcycle and we just give him any amount of money as thankful to him for his kindness.
Going to the church is distance from the parking area, that is why we need to walk to the stairs going to the top and where the church of the Saint Francisco Javier located. While walking going above, there are lots of people who are going home they already there at the church they are done while we, we are still walking going upstairs. Such a good view while walking, you can the whole Maasin City and the very large of the sea. While I am walking I felt my feet and knees are aching, I think I was just feeling new, because I didn't have any exercise.
My father and my mother are happy while they saw familiar faces, we met people who are just from our place they also visit the Saint. They told us that they will go home first because we are very lousy hehe it was a joke from them for us. Then, we continue walking going above , and we are getting nearer at the church. We go to the are where we can buy the candle for offering,we light it and we pray at the inside of the church. The church is very little, and I am happy to see that it was not destroyed from typhoon while it was located at the top of the mountain so expected that the heavy wind will focus there, but it's not, it's just like no typhoon there.
We pray there, we all knee and pray for everything seriously and silently. Right after we take some photos together as memories because we can't promise when we can go back there. Then we put a little amount of money at the box, placed at the bottom where the crucifix of the saint standing. There are also new faces of people there.
Later, we saw a small eatery, I told my mother that before we go the down stair we need to eat first because we don't have breakfast yet and it's already 11 am. We ordered we like then we eat. After eating, we start to walk going down stairs. While walking, we stop by and have some pictures as remembrance. Then continue walking, until we finally arrive at our motorcycle. We ride going to the other saint, the Saint Anthony de Padua this saint is to help people to find the things which was lost, if you ask help to this saint to bring back your lost things, there is possibility that everything will be back to you. Our parents have a history about this, they shared the story to us before. That is why, they don't forget to visit this Saint, because this is also holy and miraculous. We don't have a picture here because their church was destroyed by the typhoon they need to repair, that is why they close the door and locked. We are just stayed outside and lighted our candle. Later, we also visit the Mama Mary Shrine, I really don't forget this shrine her bday is every 8th of the month of September. This located also at the top of the mountain, we need to walk the upstairs. It was very beautiful view for everyone, we can also see the whole municipality of Maasin. Then next stop which is the last one is, the Maasin Cathedral. We attend the Mass and after that we light also the candle and pray. Okay so while attending the mass, my boyfriend called me he said that he is at Maasin at the hospital, he was asked to help his friend to carry his uncle for check up. He told me that he will see me, and I response to him that we are already that the Cathedral church and attending the mass, a few mins later he arrived and seat with me while listening the gospel. After an hour, the mass is done. We talked for a while and ask about what happened to his uncle and later on we need to say good bye to each other because we need to travel going home and he will also going back to the hospital.
While going home, we change our route. We just passing by our school so that I can get my salary, that salary is my previous semester the month of december to january. And after that, we ride going home. We stop over at the small eatery, to eat because we are hungry, after we eat we buy lechon manok for my sister who is waiting at home.
Few minutes later, we arrive home safely. And my boyfriend also texted me that he is also going home.
I thank God about everything today, we are safe and our plan was achieved.
---
Realizations in life:
Have faith in everything, because everything we have was made my him. 🙏☝️😇