silent death of our beloved brothers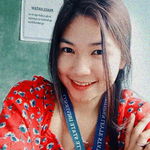 FRIENDS, LADIES AND GENTLEMEN:
We stand in awe and admiration before the silent death of our beloved brothers, who were victims of hellish tortures of the sharpest pains, metal terrifying ordeals, and horrible death, the worst punishments ever recorded in the history of human suffering.
I am not going to speak about my personal life story or the individual brilliant records of each and every one of them, for it needs volumes to record the accounts of their glorious achievements. I'll just say that they deserve this unique national tribute in honor of their memory and as a sign of respect for their heroic actions and great sacrifices.
Those unsung heroes, forgotten patriots and unknown martyrs of the Filipino race, were murdered for daring to defy the brutal tyrants in their bloody wholesale massacre of innocent Filipino civilians.
They were assassinated in cold blood. Their only guild was their unwavering devotion to democratic principles; their only flaw was their religious willingness to suffer and die rather than reveal the identity of their underground resistance movement comrades; and their only crime was their unwavering belief in the ultimate and total victory of our people over the soulless invaders.
The undaunted guerilla chieftains, Col. Manuel Enriquez, Col. Manuel Atanacio, Capt. Antonio J. Montalvan, Capt. Nestor Reinoso, Lt. Vicente Gepte, and Lt. Rodolfo Yap, whose demises are among those we consecrate today, had not died in vain, for the worthy cause for which they had fought so well unto death, has finally triumphed with the unconditional surrender of Japan and the redemption of our freedom.
Juan Elizalde, Rafael Roces, Jr., and Tom Myers had worked hard with all the resources they had at their disposal to crucify Japan into the cross of eternal defeat.
Jose, Ozamiz, Cirilo Perez, and Luis Pulido had fought tirelessly against the Japanese propaganda machine in their all-out psychological warfare offensive.
And before their arrests, Thomas Acop, Emilio Grupe, Dever Alejandro, Leandro, and Jose Ma. Alvarez, along with Henry de Lara, Banales, Francisco de Leon, Virgilio Lobeyat, Vicente L. Reyes, Gregorio Magat, Enrique Pirootomo, and Gregorio Orita Soriano, led a life of misery, suffering, and privations, hounded like the worst criminal
History and posterity will undoubtedly regard them as great patriots, true heroes, and real martyrs not only of the Philippines but of Democracy, because great patriots are those who can maintain their loyalty with honor against the excruciating martyrdom; true heroes are those who can steadfastly hold their conviction over their fear of dying; and real martyrs, none of the untold tortures, unbearable sufferings, bitter and lethal thoughts mattered to them. All these sterling qualities, they do possess.
They are patriots because they believe that life is worthless unless it is consecrated to a great ideal.
They are heroes because they welcomed and considered death sweet, for the sake of the country they love and adore.
They are martyrs because they believed that men ought to die for duty and principles.
These honored dead epitomized the cruelties and heinous brutalities of the Japanese vandals as well as symbolized the sufferings and sacrifices of our countrymen.
They are the antithesis of the detested bunch of yellow-livered craven and opportunity helots, the pliant minions of the avowed enemies of our country, the courage of mankind and devils in flesh, the Japanese.
The courageous manner in which they met their premature death has given a new meaning of patriotism and has also glorified in the world's annals Filipino heroism.
On this solemn occasion, we witness an emotional ceremony: the burying of our revered martyrs and heroes.
However, the great significance of their martyrdom will not be interred with their deaths, nor will their heroic deeds or sacrificial patriotism be buried in their tombs.
Their lofty ideals, adamantine will, and unswerving loyalty to the great principles for which the last war was fought and won did not succumb to them, but they will live forever in our affection, love, and fervent adoration.
Their passionate love of democracy has been their inspiration throughout the tedious, long, and endless nights of suffering, the cruelest tortures in their dungeons.
It was patriotism that gave them the stamina to endure and to resist. It is their patriotism, heroism, and martyrdom that will glorify them from generation to generation.
Their memory lives in the consciences of all liberty-loving people for whom they lived and died.
I congratulate the organizers of this fitting homage in honor of the memory of these deserving patriots because I am sure, at least I can feel that when their last breath was about to stop, they were probably thinking of Rizal's immortal thoughts which run thus:
"I die without seeing the dawn brighten over my native land." You have it to see, so welcome it and don't forget those who died in the night."
And just after these thoughts, it seems as if they felt in their bosom a sense of victory, for they knew that they "go where there are no slaves, hangmen, or tyrants, where faith kills not, and where He who reigns is God."
But let us pause for a while, and in silence let us pray to our Almighty Lord for the eternal repose of their souls. (2 minutes of meditation)
In concluding, let us all bear in mind that heroes die to live again, and patriots and martyrs never die. My friends, all these hallowed names whose memory we consecrate today are heroes, patriots, and martyrs for they found joy in suffering, life in martyrdom, and glory in death; so, therefore, let us enshrine them in the world's Hall of Fame for they have the right to be there.
I want to thank you.