An advice from me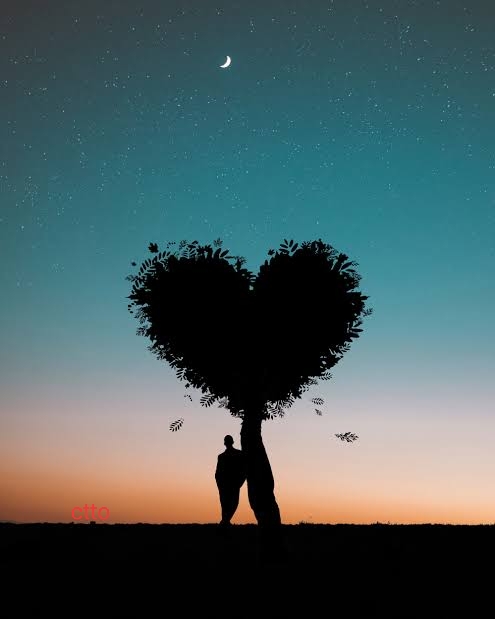 Don't treat them like they treat you. Don't give them a taste of their medicine. Don't do the whole 'Tit for Tat'. The world has had enough of it. It can't tolerate it anymore. You know what the world needs?
Love. Care. Kindness. Generosity. Patient.
That's what the world needs today.
We spend so much time crying over how badly we've been treated. We constantly sob over our broken hearts. Tears fall from our eyes as a regret of how good we treated the people who treated us like trash. We spend days trying to get over the people who were our first priority when we were just a choice for them. And maybe the entire world has been so cruel that those tears don't fall anymore. Maybe that sadness has turned into rage and the fragile soul in you can't take it anymore. And so you decide, why be different. Why be the bigger person. And from that moment, even though it kills you from the inside, you slowly become like them.
But please, if there is one thing I want from you, don't become them. Don't lose yourself. Don't let the pain make you hate. Don't let the bitterness steal your sweetness. Don't let the darkness rob your light. Don't let a hard lesson toughen your soul. It's not worth it. That's not what you need to survive. That's not what the world needs to survive.
I'm not telling you to cry. But I'm also not telling you to take revenge. They hurt you. But don't hurt them back. Maybe they had reasons. Or maybe they didn't. But you always have a reason to be kind. You need to be kind for not only them but also for yourself. So don't hurt them back. Don't fight them with rough words. Don't let them get the best of you like before but also don't ignore them like they ignored you. Don't push them away like they did to you. Don't backbite like they did. Don't do what they did.Don't be them. Be better. Show them that you're better. Maybe they'll see you and you'll spark a light in their hearts. Maybe they'll change seeing you. Even if they don't, you'll be at peace. At the end of the day, you'll know, there is no heart that holds a grudge against you,there's no soul that you have broken. When people remember you, they'll only remember a pure soul which reflects love, kindness and care.
Because you see, that's what the world needs. It doesn't need more fights, more revenge, more heartaches and more souls crying to sleep and familiar faces not smiling anymore. It doesn't want more wounded souls. It needs love. It needs humanity and honesty. It wants people to have peace. It wants each and every soul to be happy. It needs human to be the kind creature which they were at the beginning of their lives. It wants two souls that were meant to be together to hold hands again and hug each other tight. It needs people to believe that goodness is still alive. That not everyone is the same. That not every broken piece of glass will leave a scar. Rather the tiny broken pieces can come together and build a masterpiece. A masterpiece which will make the world great again. The world needs people to believe that there are still so many reasons to smile and so many reasons to be alive. To breathe in every second of this world. To believe that there is always someone they can turn to and that person will never let them down.
So be that person. Be the person someone can turn to when they have no one else. Be the reason someone believes in the goodness of people. Be the reason someone wants to change for the better. The reason someone wants to smile. The reason someone believes, not everyone is the same. Rather than giving them a taste of their medicine, give them a taste of yours. Who knows, maybe that medicine will work like magic and heal unlike all the other ones? And maybe, just maybe, the world will be a better place and all the love that you gave away will make it's way back to you.
And even if it doesn't, at the end of the day, you can go to bed under your blanket and close your eyes in peace knowing there's no soul crying tonight because of you. And maybe there is someone smiling because of you at the same time. Feels wonderful doesn't it?
Let me finish it off with a beautiful quote :
"Everyone deserves to be loved no matter who they are. So be a lover. Choose love. Give love. Love everyone. Always."
- Jareen Binte Hasnat