Lemon has many benefits for us....but overeating is not good for our health...Let's discuss about some disadvantages of eating extra lemon....
Lemon has many benefits for us. However, overeating can lead to tooth decay from the citric acid in lemons. The white layer falls on the teeth. A recent study by the Brazilian National Institute of Dental and Craniofacial Research found that drinking soft drinks caused the same problems with teeth as lemons. Also those who get up every morning and drink lemon water, if they brush at least twice a day, then the dental problems are much less.
Playing lemon for a long time damages the soft cells in the mouth. From there, there is a possibility of boils or rashes in the mouth. Eating any fruit rich in citric acid can cause this problem.
Eating lemon on an empty stomach breaks down the enzyme pepsin, which is essential for our body. Pepsin helps our digestion. Mainly digests proteins. Meanwhile, the citric acid in lemons breaks down pepsin to make harmful enzymes.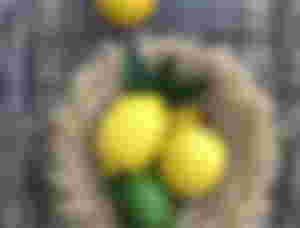 As a result, food is not digested properly. Even the possibility of peptic ulcer remains. Eating any acid-rich fruit has this potential.
Excess vitamin C increases the level of iron in the blood. Iron required. But if the amount is high, it is harmful. Resulting in damage to internal organs.
Citrus increases migraine. People with migraines are advised not to eat citrus fruits.
You can eat up to 120 ml of lemon juice every day. In other words, eating more than 120 ml of fruit juice and lemon juice per day is harmful to the body. However, in case of pregnant women and those who have problems with dairy foods, do not eat lemon juice or lemon in hot water on an empty stomach without the advice of a doctor.
Thanks for reading....💞