Capsicum or sweet bell pepper or sweet pepper, belongs to the Solanaceae family of plants which includes pepper, black pepper, etc. They come in a variety of colors. Where the green and purple capsicums have a slightly bitter taste, the red, yellow and orange shoots are sweet.
A 100 g capsicum contains 60 mg of protein, 4.8 g of carbohydrates, 1.80 mg of fat, 80 mg of vitamin-C, 360 IU of vitamin-A. In addition, small amounts of Vitamin-E, Vitamin-K, Vitamin-B6, Thiamine, Leboflebis and Folic Acid are available. Minerals contain 10 mg of calcium, 360 mg of iron, 175 mg of potassium and 20 mg of phosphorus.
In addition, small amounts of zinc, copper, manganese and fluoride are found.Just 1 capsicum per day can save your whole family from that kind of health problem.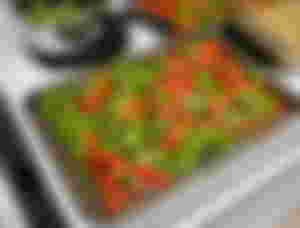 Capsicum's anti-oxidant and anti-inflammatory ingredients are good anti-cancer agents for health. In addition to sulfur compounds, it contains carotenoid lycopene which prevents various types of cancer. Capsicum contains sulfur compounds that have the ability to prevent gastric cancer and esophageal cancer.Lycopene works to prevent prostate cancer, cervical cancer and ovarian cancer.
Capsicum is rich in vitamins A, C and beta carotene which help in alleviating various eye problems and improving eyesight. Capsicum is rich in vitamin A, which is good for the eyes
Capsicum's activating thermogenesis and ability to improve digestion help to lose weight faster.
Capsicum contains lycopene which helps to alleviate various cardiovascular problems and keeps the heart healthy.
Capsicum's vitamins C and K work for the overall development of the body.
Capsicum is rich in vitamin C. Vitamin C helps the body absorb iron. This eliminates the problem of iron deficiency in the body. And it also prevents diseases like anemia.
Capsaicin in capsicum helps to control the problem of high blood pressure.
Capsicum juice helps in relieving various digestive problems and stomach ailments like flatulence, diarrhea, dyspepsia etc. Capsicum is very good for those who are suffering from gastrointestinal problems. It also helps to heal stomach ulcers.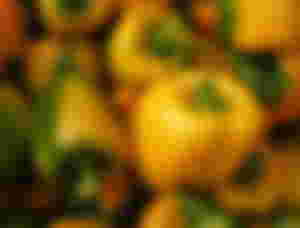 It prevents skin rashes and acne.
So if you put one capsicum in your daily diet, you can get rid of many diseases.I will publish the next part tomorrow.......
Thanks for reading...💞
Many many thanks to my all sponsors and subscribers for always encouraging me......and thanks @Tunuu and @Dreamer
Also thanks to this community https://read.cash/c/get-sponsored-2a0b because they gave me a great opportunity to prove myself. If you needs sponsorships, you have to check out this link.
Thanks a lot to dear @Ashma    for encouraged me.