Looking Back at the Days of Christmas Celebrations
I can't stress enough how excited and busy we were during these Holidays. Not only we have to prepare for the usual foods and arrangements at the dining, bed, and living rooms to accomodate the visitors, but also we have to mind all the gifts and events we need to get done for a feel-good Christmas. Our celebration wasn't that grand but we consider it special as we meet again together as relatives after the 2 years of isolation from one another due to the pandemic. Those three days of Christmas are memorable as days passed like there's a time skip.
For this particular day, we had our first visotor at home who was our cousin along with her young son. They came in the afternoon where we immediately went into the groceries to buy additional things for the next day. We made the buko fruit salad as to ensure that it will be chilly when served in the Christmas Eve Dinner.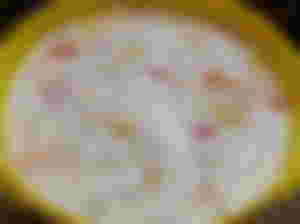 I slept quite late up until 4am because I cannot sleep that well. I am just excited probably lol. My friends at the AxieBCH Dojo are keeping me awake as we are in the VC. I feel sad for my friends who still don't have electricity and proper signal especially in this important times along with their family. They were just using data and charge coming from their local town center.
This is the big day for us, as we anticipate the majority of our visitors to come over. Also, several food deliveries were scheduled to come this day for the Noche Buena. Our relatives came early morning at 9 am. They came from cities in Manila and the other relatives came from the province of Bulacan. They mentioned that they are going to have their breakfast in our place so we did prepare it beforehand.
I also had my breakfast and woke up nearly before they came, even if I slept late. The consequence of this was I slept again shortly after breakfast, and woke up at 1 pm already where they already finished their lunch. Thankfully they saved me some foods.
Then it's already afternoon time and we are having fun times in the living room. The younger ones are enjoying tge television while laughing, while the older ones like my aunts, mom, and cousins are having a "marites" talk about their lives, chismis, and so much more lol and they talk like they are from faraway places.
Then the nighttime came, and several food deliveries already made into our home. Some food will be prepared by us but majority of it will be from the deliveries. We don't want to stress ourselves cooking and preparing everything, it's a lot better to enjoy the night with us just eating.
At 10 pm, we were settled and ready to have our Noche Buena as 12 midnight hits. While waiting for the Christmas Eve dinner, we were having a pictorial of us from every corner of the home. It took an hour and it was full of laughter as stolen and blooper shots were made. I am their photographer!
Our mom had prepared a simple but fun game for everyone, and it's about getting that money! The rule is simple, you have to scoop up some bills using a spatula and put them on a plate while you are blindfolded. It's very simple, but funny when you see the players confident that they have scooped some, but they didn't actually!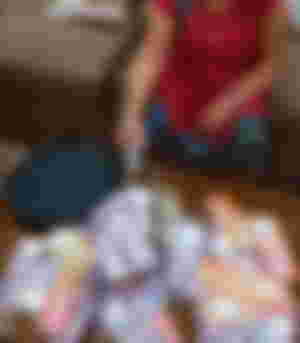 After all of this, we finally had our Christmas Eve dinner and then we had some liquiors after. Most of us slept at 3am but I did at 6am.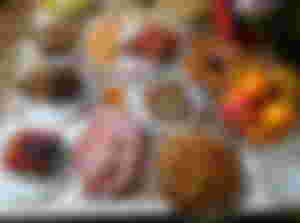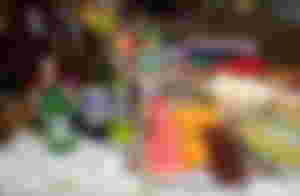 The actual Christmas day, and we just basically continued what we did the previous day. We had a lot of food from last night that most of them were reheated. It's so satisfying to eat a lot of these foods that you will rarely have in daily life. The happiest time is during the night as we guzzle down the remaining drinks while laughing at things we are talking about. It's our nature to laugh like this as we are together, mostly being comedic.
At the final day of them staying here at home, it's time to say goodbye and this might be their last time to visit here for the year. We are not yet sure of we are gonna meet again for the New Year as it was decided that we are going to celebrate it individually in our respective homes.
I woke up late again at 12pm and it was lunch time already. They are aready packing their stuff and we talked to our neighbor who have a car to service our relatives in Manila. We paid them in generous amounts to ensure that our loved ones will be comfortable going back home. And there you have our Catto Tyrone waiting at the front door to say goodbye to our relatives.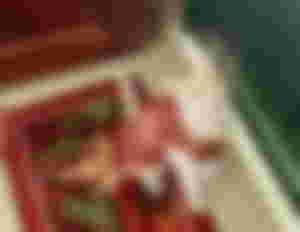 It's a long days full of fun and celebration, yet we are wanting more time together. This upcoming New Year we will probably not meet that's why we made this Christmas celebration grander than usual, and our means of celebrating together will be via video call during the countdown. We always say that there's next year, to remind ourselves that there will be more Christmas and New Years to come!
[#48] December 27, 2021

Sponsors of MegaKyodaiBanrai