My worst advice ever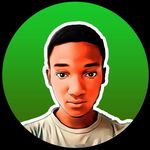 Good day to you all here on readcash
One mystery about life is the fact that no one knows tomorrow. Today is all we know and that is why we never can tell what would even happen to us in a minute. We might have planned even for years ahead of us, but executing those plans is never within our reach if not by the grace of the Lord.
Before writing this I scanned through my days in the past to remember if anyone gave me some kind of advice, and I got some but I couldn't figure out the worst among them not until I remembered this incident that happened to me during my university days.
I was in my first year at the university as a novice, still yet to find my way out of the ups and downs of registration and all other basic stuff before attending lectures. My brother was in his final year at the same university. He did well by giving me some hints on how to go about taking classes, and exams, mingling with lecturers and my mates, making friends, and many more. Only if he could follow me to my department and be my guide I would have appreciated that a lot.
He asked to be on the lookout for someone serious who might have gotten into the process before me so he can guide me on what he had done so far. It's time to make a choice, should I go for a male or a female?
I am not the type that mingles with females so fast, so I prefer to choose a male like me so I can feel free to ask whatever I want to. I did meet with a guy who had done some part of his registration and his face looks so cool and serious. I approached him and asked how far he must have gone with his registration and lectures, then he started to give me some hints and advice 😂.
I asked how to go about lectures then he said I don't have much to think about because all I have to do is get my registration done, then for each course, I registered I can just get myself a secondary school textbook and then read it all.
I also did like he had advised me to, I never wrote any notes or attended any classes. Then I went over to prepare for exams by reading those textbooks. When I got into the exam hall, I began to see miracles happen. 😆 Everything was entirely different and odd. I did my work based on a game of chance and was expecting good luck.
When it was time for results I was so eager to see my results because to me I thought good luck exists. Not until I checked my portal and saw how I failed woefully. The following semester I discarded his advice and faced the reality, attended classes, and also wrote down notes. Then when the examination came around I saw myself excel. How I wish I had someone to give me good advice from the onset. I wouldn't have failed that badly in the first semester.