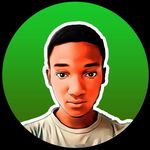 I hope we are having a nice time? It's always cool to be here among my fellow writers who admire and appreciate the writing. The act of writing is still one of the best gifts one could have. Meanwhile being a writer alone couldn't make it fun without the readers and commenters. The conjunction of all these is what makes a family and that is why I appreciate everyone and every one of my time spent here on the platform. If not for you guys my account would just be a dormant one without use.
Glory be to the almighty God for his blessings upon us all. It is indeed the best of glory to sleep and wakes up as a whole, many wished to wake like we did but they couldn't. Many had woken up to places they never wished or planned for, but the grace of the Lord kept us alive and healthy.
Let's get to the topic of the day.
Taking a good look at these two words we realize that both words are likely similar but the difference is the first word which gave them different meanings. The term health which means the state of being free from illness or injury could also be termed a state of one's mental or physical condition. The term wealth means an abundance of valuable possessions or money.
It's been said that there is a relationship between health and wealth. But the pure difference is that without health, wealth is useless. it would be of less or no importance.
Health is indeed wealth. But taking a good look at the scenario from another angle, most of the people with poor health are surely the poor ones because there is no sufficient amount of income to care for their health.
Hence both are interrelated to some extent as they work hands in hand. Another debate would prove it right that health is even more important because there is a saying that "when there is life there is hope". In as much as one still remains healthy, there is always a ray of hope that the future is bright. wealth can surely come at any time. Then it's only enjoyable to the ones who are perfectly healthy.
Right from our childhood days, we are taught how to keep our personal hygiene and its effect on our health. Taking nutritious meals and drinking clean water, taking our baths properly, and also caring for our nails. All these are what make one good health.
In this part of the world where I came from, I realized that the death of many is not really natural but the consequences of lack of proper healthcare. Many are not scared of paying a visit to the doctors but the fact that they never can tell what the doctor would say as the cause of their health issue and the amount to be sourced for treatment is what makes some people scared of visiting the hospital or consulting the doctor.
Normally, the hospital should be a place where we can feel free to visit at any point in time but the reverse is the case here in my country.
There was a family whose son was gravely sick 🤒 and had to pay an emergency visit to the hospital. They did all the best they could to get him to the hospital, upon their arrival the doctor said to them that their ward is in need of a huge amount of money and without the money, they can't do anything to help them. They begged the doctor they didn't have such a huge amount that was requested only if the doctor could help them out with the treatment and they would source for the money. The doctor said there is nothing he can do about it. Their son is dying in the hospital. They ran helter-skelter to source for the money but upon their arrival, the son already gave up.
Wealth is good, but health is more important at times wealth could bring back health but with health, you can always source wealth and enjoy it. Wealth without health is of no use.
It's a pain that my country is still lagging behind so much when it comes to hospitalization. I hope someday it will turn out better.