Cryptocurrency is taking over! and this is indeed a need for the government to worry about the centralized banking system and how to find their way about it. We all know the fact that the world is going DeFi. This means the decentralized financial system would be popularly known and accepted by the people. I would call it "Financial Freedom'' a point where the people have power over their own money. Compared to the centralized system which is controlled all by the government.
Decentralized finance (DeFi) never stopped with the innovation of bitcoin as its first launch but several more financial applications had taken a good step forward which one of them is the BCH network. It has saved humanity from the betrayal caused by the central authorities since we trusted them with all our financial assets. They broke our trust from time to time. There I see the DeFi as a great innovation and savior in our time.
Bitcoin cash is a cryptocurrency. It is built on the blockchain to function as an electronic cash payment system. It is also said to be a fork of the great bitcoin. But the difference between bitcoin and Bitcoin Cash is the fact that Bitcoin Cash made its transaction more efficient and effective because of the lower transaction cost and also transfers data with ease compared to bitcoin which had a huge cost of transfer and could only benefit the while whose transactions are bulky.
Bitcoin cash at present falls at $619 on the coin market cap which could be approximately N285,590. So anyone who holds 1 BCH holds a financial asset of $613 without the aid of the centralized banking system would have to take charges for almost every transaction done.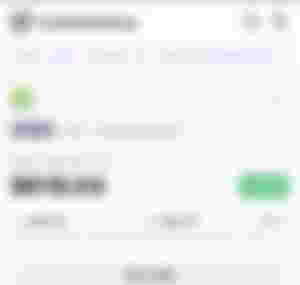 Cryptocurrency and Nigeria government

There is no specific regulation in Nigeria that declared cryptocurrency as illegal. It's the central bank of Nigeria that doesn't recognize the use of cryptocurrency as a means of transaction thereby imposing a ban on it and the operation in conjunction with the financial sectors was put to restrictions. But does this stop the Nigerians?.
That was a capital NO!. Because the invention of cryptocurrency is indeed unstoppable. There surely has to be a way out. Nigerians resulted in the P2P(pair-to-pair) trading systems which made them still have access to their crypto assets and also avoid the restrictions placed by the central financial sectors and their services. The thing people love about cryptocurrency which is surely having a great effect on the government is the fact that it cuts the use of middlemen, reduces cost, saves time, and also provides financial privacy to assert owners.
Bitcoin as we all know to be the foundation of all cryptocurrency has not stopped taking it to step forward to bring forth good times and innovations to the crypto-verse in general. Bitcoin has found its way out in some countries as their legal tender thereby paving the way for all transactions to be done in cryptocurrency and also creating a chain around the DeFi ecosystem. If Bitcoin could pave the way wouldn't BCH?.
BCH has also been improving day by day. And there is no stop to that. BCH as we all know could also be a legal tender in countries around the world. It is actually on its way to achieving that but not yet fully accomplished.
In cryptocurrency, Hocking is still one of the best options for crypto traders because this would bring value to their assets over time and all create a form of scarcity thereby adding more value to the amount at hand. Holders of BTC back then in the year 2012 right now would be in millions of dollars only if they could hold. So BCH as a start in the year 2017 still has the great opportunity to bring forth more profits to holders. There is a price prediction of BCH to fall above $10000 before the end of the year 2021. Then come to think of two years to come.
Read.cash and noise.cash, there has been a great improvement in the use of BCH across the country. Like bitcoin was mined at first before it was opened into the blockchain technology. BCH wasn't mined but how do we get a hold of BCH?.
These two platforms made it possible for us to access the great currency with a brighter future. Most users on the platform are from the Philippines and Nigeria. This platform also serves as a means of regulating the total amount of BCH in circulation through the means of tipping users and also creating a chain of transactions. Members of the platforms earn BCH and also hold them for the future.
The Smart Bitcoin Cash (smartBCH) is a sidechain for Bitcoin Cash that is compatible with Ethereum's EVM and Web3 API [source]smartbch.org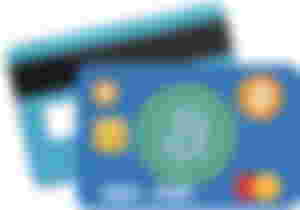 Just like the centralized banking system gives out a card to operate their transaction. It might be in the form of paying bills, making transfers, and also access to other things in the country. BCH smart cards could also be of great advantage. When we have to pay our school fees using the BCH smart card and also making online shopping using the BCH smart card. This would also be linked to the blockchain where it saves every detail of the transaction made.
We are currently operating all our transaction logs on a software wallet which are easily attacked by hackers who request private keys or passwords to accounts. Yeah, it's so much safer to use but in connection to a hardware wallet where users would connect their wallet address to the hard wallet and also make transactions and verification codes on their hard wallet. There is still some hope left to those who had lost their software wallet keys because they would be able to access it via their hard wallet. I am sure the future of BCH would also give rise to the use of BCH smart machines where deposits and transfers and withdrawal of BCH using the local fiat currencies could be made possible.
NFT which means a Non-fungible token is a unique unit of data stored on a digital ledger. It can be used to represent easily reproducible items like photos, videos, audio, and other types of digital files. Wikipedia.
It also uses the same Blockchain technology that powers cryptocurrency which means there is not much difference between the transaction and how they operate. The difference between them is that NFTs are not currencies.
BCH with its potential in the crypto-verse could also come out with its own NFTs and marketplace giving opportunities to holders of BCH to buy their items and give value over time.
I am sure in a few years to come with the world going digital the world would surely embrace digital currency as their medium of exchange. It would surely reduce transaction complexity on blockchain technology and make global transactions faster and easier. The lack of manipulation in the control system would give more room to trust and financial freedom to individuals. BCH could also serve as a ledger of contracts and physical assets.
BCH surely has the potential to help people escape poverty, if unbanked people are paid in BCH and could also pay bills with BCH the cost of their financial transactions would be minuscule. And they can easily change some of their BCH to fiat currency if they wish and whenever they wish.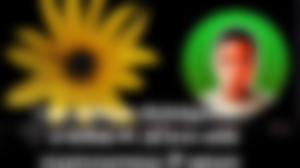 All images are edited on canva except stated otherwise.