FPL gameweek 11 is around the corner. How did your FPL team do in the previous gameweeks?
I started this season's FPL with great optimism and a plan to consistently manage my team. But throughout October I didn't make any adjustment to my team, I didn't even log in to see their performance. I logged in a couple of days ago to find out that some of my starting IX players are injured, but the points weren't so bad.
Well, before the gameweek 11 deadline, I will make the necessary adjustment to the team.
I also checked the "League of Crypto" FPL league organized by #Club1BCH (managed by @PVMihalache, @Crackers and other members), I have moved down the ranking, not surprised. Also, I can see new names at the top of the ranking, guess the leading players from my last visit has dropped their guard and pushed down the table.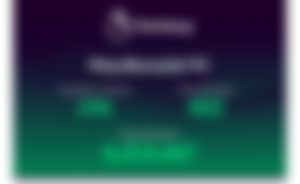 I can say my team's performance in October was solid compared to September, giving that I didn't manage the team.
Hi Macronald, you had a solid month in FPL which has seen your overall rank improve compared to September.
 As you can see on the above image, my FPL team, MacRonald FC scored a total of 192 points in October that's between Gameweek 7 and Gameweek 10. That's a Gameweek average of 48 points in October. It is lower than the global average of 49 points recorded by all managers.
At the end of October, my "League of Crypto" rank was 75 and my overall rank was 6,214,667.
Wow! Huge figure.
On the bright side, according to report, I moved 660,164 places in Ictober, which means I bettered 660,164 managers in October.
4 Gameweeks we're played in October. Game week 9 produced my best points total of 54 in October. The top scoring among all managers in October was 165 points. The gap is huge.
Based on global record, my team, MacRonald FC underperformed, but it wasn't so bad giving I didn't manage my team within that period. I will now concentrate on managing my team and moving up the rank in "League of Crypto".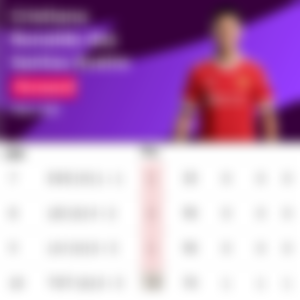 It is not hidden that Arsenal is my favorite club and Cristiano Ronald is my favorite active player. He had a good start in EPL but had some bad runs.
After four Gameweeks (GW 6 to 9) with no returns for Manchester United and little point returns (1 to 2 points) in FPL, Cristiano Ronaldo rewarded his patient owners in the FPL with a double-figure points haul, the only forward to achieve this in Gameweek 10.
 He scored a goal and assisted to get a total point of 14 in gameweek 10, the highest in the last 5 gameweek.
Few days later, he replicated similar form in the UCL scoring two goals against Atlanta to salvage a point for the Red Devils.
Hopefully his form will continue in their next game, The Manchester Derby, when they host Manchester City at Old Trafford Stadium.
Liverpool's Mohamed Salah has been amazing this season, and he looks set to win the best player award in EPL at the end of the season if he continues in similar form.till end of the season. He is at the top of the Fantasy Premier League points chart with 112 points which is almost double the points of the second-laced Westham United forrward, Michail Antonio.
Walsh scored 55 points in October, contributing greatly in every match. He scored his highest points tally of the season so far in the 5-0 victory at Manchester United. A hat-trick and an assist gave the Egyptian 24 points from the Gameweek 9 match.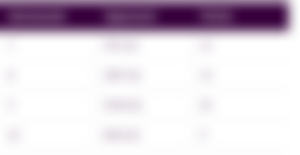 That's all for today, as I head over to the FPL platform to prepare my team for Game week 11.
The deadline for transfer is Friday 5 November, 18:30 GMT.
---
Source: All images are screenshots from the official website of the Fantasy Premier League.