As the sun rises up, I smiled and thanked God for giving me another day to live. As I go outside to acquire natural vitamin d. When the sun's neat become scorching, I went inside.
When I am done doing the usual things I do in the morning, I opened my laptop and prepared this article. After a few moments, I then clicked the publish button.
While studying one of my accounting subjects, Auditing, and Assurance Principles, I came across with this term, professional skepticism.
According to the standards in auditing, professional skepticism is "an attitude that involves a questioning mind, being alert to conditions which may mean potential misstatement due to error or fraud and a critical assessment of audit evidence." In simpler terms, it is being judgmental and critical of the information presented in front of us.
This concept has intrigued me because even though being a skeptic seems to be a negative attitude, and it is not wrong to be one. The term caught my interest because skepticism, in our present times, is necessary for all of us to have.
We spend a quarter, half, or almost the whole of our time on social media. Scrolling through our feed, we go through different information in just seconds. But, are all of this information factual and truthful? Are all of the sources providing this information trustworthy?
Of course, not. That is why we have to be skeptical, doubtful, and critical.
We might be ignorantly sharing posts of fake news. We might have been getting fooled by the news that is actually fabricated and manipulated. Political posts from pages that lack credibility and bias to political propaganda are prevalent fake news peddlers nowadays.
The sources of this news and information can get away from accountability because they are hiding their identity. But for us, ordinary people who use social media using our accounts with our real faces can be exposed to danger. Our friends can see us share these posts, which they may be aware of as a piece of fake news or fabricated truth. And they would remember us as someone who is not diligent enough even to check our posts.
So, even though we are not auditors, we should apply this professional skepticism in our life, especially in social media. We should have a questioning mind, be alert and be critical always. 
Do not automatically assume that a source of information is trustworthy and factual. 
This is what it means to have a questioning mind. We should always have room for doubt. A lot of pages and accounts in social media make themselves appear credible and sophisticated. We could see a lot of them with verified accounts and with logos that appear professional. But what matters is the substance. We should first check its credibility. Prominent media news can be misleading at times too. We should always think that there are circumstances that might make them produce mistakes. Do not only base on one source. Check other credible sources to ensure that information is verified to be true.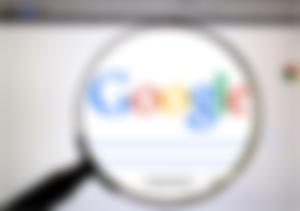 Be diligent and fact-check.
You see a news link on your feed and you might immediately form your opinion, even without reading the whole article. That's being lazy and deliberately arrogant. A photo with a simple caption does not explain the whole truth. Photos of quotations from some people are usually and made to fool people. Incomplete information is misleading, and ignorance of the whole truth is endangering. We should be diligent enough to know the whole truth rather than settling for a chunk of information that will lead us to wrong conclusions. Research and read. If you can't do that, then do not share and engage. Do not be a medium of lies. There are a lot of fact-checking sites nowadays, and if you doubt them, you should do your part to research and read more sources.
Do not be biased nor prejudicial. 
We have our own beliefs, and we may have people we idolize. But we should never be fanatics. We should not set aside truths presented just because it does not align with what we initially believed in. Just because you see many people hate a person on social media, that does not mean they are right. Fake news is so prevalent, and a lot of people have become victims in them. We may have believed in their comments because of their numbers, but the majority's belief is not the truth, and most accounts and pages in social media are fake and artificially made just to fool. Critical assessment means being objective.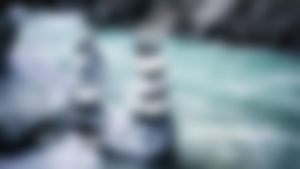 Change your stand if presented with new information. 
It does not hurt to admit that you were wrong. It is bravery and courage to correct your misconceptions when presented with new facts. Our friends and other people may help us see the truth more completely. Do not turn a blind eye to them just because we are too prideful to admit that we were wrong. Share and listen. Be open to discourse.
These are simple pieces of advice for you. As an aspiring accountant, I must be determined to make judgments based on truth only. I encourage you to do the same. Like auditors, let us be a skeptic. As intellectuals and responsible citizens, isn't it natural for us to be critical thinkers? Let us be true to ourselves and to others.