The power of rain
Everything was planned. I'll wake up early at exactly 6 am. Prepare everything, cook some breakfast, and travel to the Ob-Gyne Clinic. That was all settled and scheduled.

And I did what I exactly aimed. The phone rings at 6 am, I get up for about 15 mins after. I cooked breakfast, boil some water for the shower, drink some coffee, visit nature outside, wondering if the rain will be the day's weather or still Mr.Sun's heat.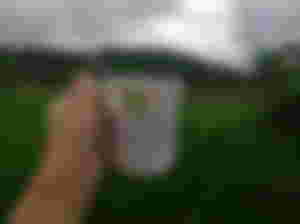 I saw the bright side, like what the picture tells us. Mr. Sun gonna show up. And there's a possibility of a sunny day. So entering our house, I was determined that the weather will be nice today. It will be a great day.

So I take a bath, cook some corned beef with the egg... And eat our breakfast.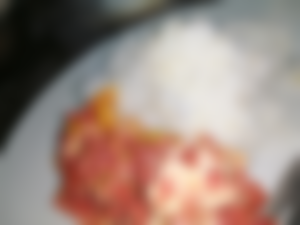 Everything is fine. Everything is ready. Both I and my hubby are all dressed up. The rain started to pour... It gives everything from heaven down to earth. Looks like it's determined to ruin someone's schedule.

Also, I contacted my Aunt at that time which is 7:30 am, asked her about the clinic information... And she said that we're too late to go there. That clinic just accepted 35 patients per day. First come, first serve. Which is... We need to go there as early as 6 am, put our name on the list... Go back home, and wait for it to open at 9:00 am. That's how the clinic accepts patients.

At that time, I was still determined to go and try if we can still be on the list of 35 persons even she said that we were too late, and people are already there. The time is ticking, every minute drops so fast. It's already 8:00 am. And the rain is non-stop. It looks like it's trying to say, "Don't go". Trying real hard to block our schedule, and just stay home.

I started doubting. Thinking if we can still arrive there on time... Thinking that we're too late, that time will be wasted if we travel and nothing will happen. And since we're just traveling with a motorcycle, it's not advisable to drive while raining. We're going to be wet and can't drive fast as we intended to.

Negativity surpassed. Convincing myself, and getting lazy to go. That is just how my mind changes. I blame the rain, the nonstop rain. It's so powerful that even I want to go, it will make me stay in one corner. Do nothing. Making myself convinced that there's a new tomorrow, a new day that will be great for this ruined schedule.

It rains the whole day. Making myself convinced that my decision is right. Trying to be positive thinking that I'm not soaked and bathed outside.

Not until a delivery boy calls outside. There's a delivery package. It's my order from the online shop called "Shopee". This makes me realize that if you are determined to do things, even it rains, it can't stop you. You can do what you want even the weather tells you not to. How sipag naman ni kuya. He helps me realize things this day, and... He doesn't know that. 😅

By the way, I ordered leggings and shorts online. I just needed it as I can't wear my jeans and maong shorts this pregnancy period.

This is my first time ordering from the "qqgpk shop" and choosing their random color shorts. As I open the package I already saw the neon orange color shorts. Its color is attractive and one glimpse can make you notice it. I didn't like it. I don't want to wear neon color clothes as I'm not trying to be a center of attraction. 😅 The other shorts are okay and the leggings too. This neon orange is the only thing that's not good. Aside from its striking color, it's also defective. The "Nike" logo is usually designed in front of shorts. And any cord is also built-in in front of it. But this one makes it so obvious that the manufacturer makes a mistake.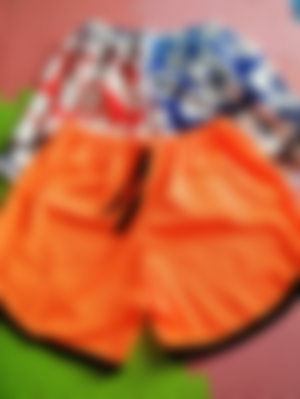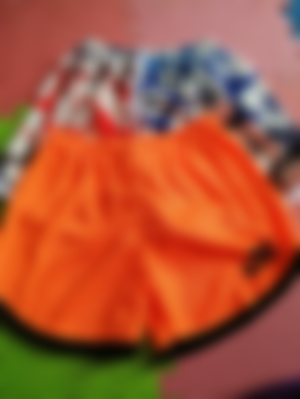 See? Well, in pictures... It looks okay. But I can't wear this outside I swear. Thinking about it makes me instantly declare a refund. I chatted the shop regarding it, but no replies.

I also notify Shopee regarding this and it's still pending. Let's see what will be the decision of the shop. I hope they do their job okay and do not give defective products. 😐 This will have a huge impact on their customer and give them low reviews.

After that, someone knocks at our door. My sister-in-law brought some chicken dish... It's adobong manok.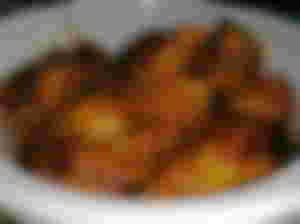 This one is a native rooster that comes from my hubby's farm. And as usual, anything that comes from his flock... He cannot eat. So this is just for me. I have lunch now. I just need to prepare his. Good thing he just wants some tuna and tomatoes on it. Easy to prepare.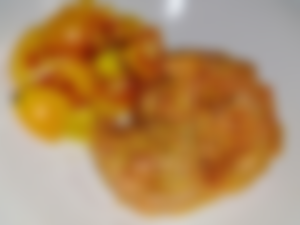 And here it is. We ate our lunch with a lot of rain outside coming from above. No plan of stopping, huh?

And as a dessert, avocadooo...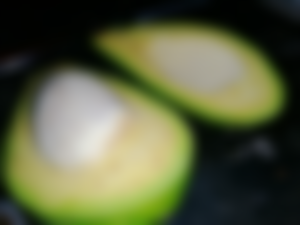 This looks so clean. :) My hubby wants it with milk, but we don't have it. So I just put sugar on it.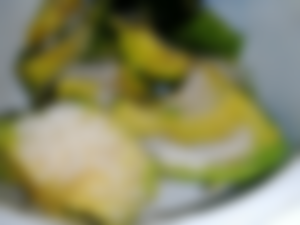 And later on, he requested to put milo to it. But I just ate almost all of it. 😂

That's how my Monday became so productive because of the rain. 😏