Warning: This article is an appreciation statement.

I just want to feature my "Lola" or grandmother in this manuscript. As I read @Yen 's story about her grandma's situation, I got the idea to tell you a story about my Lola.

Grandma is still alive and kicking. 🤭 Honestly, she doesn't want us to call her an old one. She got angry every time we do. Her body is very active, as an adult one. Even though she's a senior citizen, we can't see that age on her. She's too energetic, can walk faster than us, can dance but not a professional one, can sing. 😂 Yeah. She's so talented actually.

On the night of my bridal shower, all of them gave me a gift. And my Lola also gave me one. Guess what's her gift? A hairbrush. 😊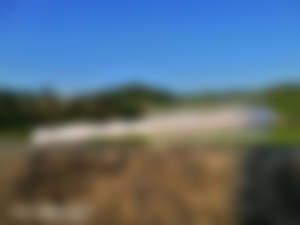 This is the actual hairbrush, which I use every night before bed. I made an effort for its pictorial as it will be featured here. 😂

It's not too expensive to be appreciated but what makes it special is the explanation why she gave that to me. I was her first apo or granddaughter to be married. And she got excited for knowing that. As she gave me the gift, she said that it's so important to have a hairbrush as a wife. And she asks me what's the use of it. I said, "to make your hair beautiful." Simple isn't it? But she added more, "this hairbrush has a lot of benefits. Not just to make our hair beautiful, but also to make our whole body healthy." She's a reflexologist for a long time and a health-conscious one, so she knows a lot about human health. She also explains that I should use it every night before going to bed. 100 brush on my scalp. (Sorry Lola, I'm lazy on counting 😂). She said it can release natural oils on our scalp and makes the hair healthier. It can also make our body healthy, as it massages the scalp. She said it's her secret why she's still healthy at the age of 80. And yeah I can see that on her. My aunties want her to stop working and let them support her needs. But my Lola doesn't want that idea. She said staying in the house can make her sick and weak. She wants to help people through reflex. And that is what's happening. She can still save money, pay for her needs, help her children in the time of shortage. She wants me to be like her. Healthier as I get older.

Are you curious about what she looks like? Want to see her picture? 😂

Preeesentiiinggg...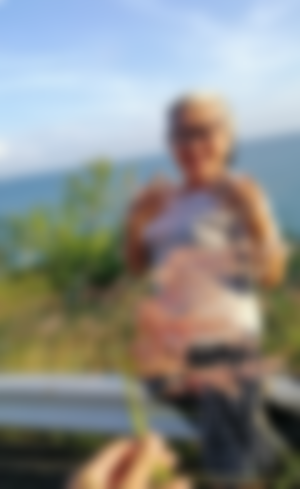 You can call her Lola Edith. 😊 This picture was taken last February 12, 2020. After we do some volunteer to help deaf people in a coastal area. She wants us to teach her how to pose on a camera. So we said, "act like someone gives you a flower and you got surprised." 😂 And here's the result. Yeah, she's good at facial expression too. 😂

Are you convinced she's talented? 😂 How about your Lola? What's your story about her?

Subscribe if you love what you read. And don't forget to click the thumbs up to show you like her. 

Thank you. ❤